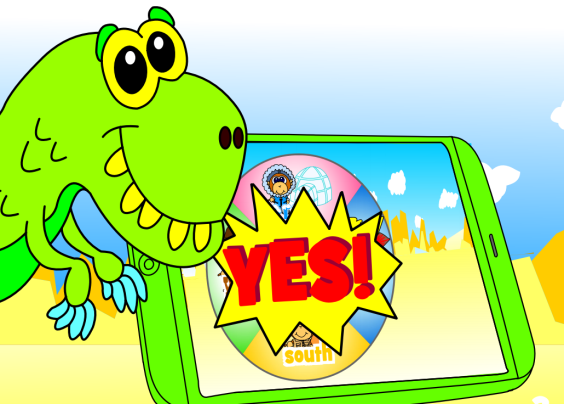 I hope you had an *amazing* Summer.
Over here we've been working at fever pitch starting Genki English on the iPad & iPhone.
It's been a superhero, very expensive battle but we're very nearly there.
And it's looking *very* cool.
So ….. would you like a sneak peek?
Before anyone else?
Well…
Just imagine how much faster your students could learn by having their favorite Genki English songs & games on their iPads and iPhones at home.
You set the lesson as homework, then spend the class time actually using the real English.
It will make you the best school in town!
Even better ……. they'll only be able to get access whilst they are your students.
So no worries about anyone ever quitting.
If we get enough teachers interested we're looking at getting your students full access for just $10 per month per student. And yes you can of course just pass this to students as part of your monthly fees, or even charge them more if you wish.
The minimum will be 20 students, and you can enroll as many as you wish above that.
For VIP members, launch date is looking like December.
We're hoping to have 14 lessons done with a new one added every two weeks.
But …. if you get on the sneak peek list you might get started even earlier.
I know you've been waiting so fingers crossed. 🙂
If you're a VIP member – i.e. you have the Teacher's Set – just  write a comment on this blog post and I'll get you on the sneak peak list so you can get in first.
Numbers, of course, are very limited so be sure to get back to me ASAP.
And if you have any questions, just put those in the comments too.
This is going to be very exciting – imagine what it's going to do for you, your students & your school!
Be genki,
Richard
P.S. Yes this is just for iPad/iPhone/iOS, Android is going to have to wait till 2017.
P.P.S.   Yes, students won't be able to just buy the app on the app store,  they can only get access through you, their VIP English teacher.  It's an extra plus to make you stand out against all the other schools in town.
P.P.P.S. If there are too many teachers on the sneak peek list we might have to push the regular launch till 2016, so get your comment on the blog to get on the Early Access list ASAP!