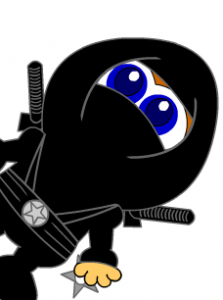 I get a lot of emails from teachers saying how their kids are running around out of control and don't pay any attention to anybody.
I do sympathise and have seen far too many classes like that myself!
It might seem tempting to just say "well, the lessons are too boring then!" but you often need to dig a little deeper.
Over the years of helping lots of teachers I've come up with some "ninja secret"  steps that in most cases cure the problem, often after just step 1….
(We'll assume the obvious that you're not using "chalk and talk" with just flashcards on the board etc. and that you are using computers and technology in class.) 
Ninja Tip One : Set the boundaries
First thing is that you need to impose controlled discipline so they don't go running off and doing other things.
If the kids are playing up there's a good chance they've never seen proper discipline before.
And if that's the case, believe me they will *love* that you are introducing some structure and guidance into their lives.
Remember, however student centred we make things, this is *your* class, your rules and they have to stick to them (in a fun way of course!)
Here are all my top secret "Ninja" tricks. Grab a coffee have a read   https://genkienglish.net/teaching/discipline/
Ninja Tip  2: Check your English
The next thing is to make sure the kids understand the English you use in class, both the target English of the lesson *and* the English used when you explain things.  Especially games.
Keep it "L+1" i.e. the kids level of English (L)  plus just a little bit (+1.)
Lower than this and they won't improve.
Higher than this and they won't understand.
And kids will always switch off when they don't understand.
So either use English they do understand, or simply use their own language when needed.
There's no sin in that, it's what the best teachers in the world do. 🙂
Ninja Tip 3 – What they want to learn and how they want to learn it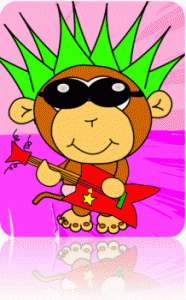 Now we can start on the content, which means English *they* want to learn and to teach it *how* they want to learn.
If you were a kid in this class, what English would be the most useful to you?
What phrases do they use with each other in the playground?
What questions do they ask foreign visitors to the schools?
What questions do they drive their parents crazy with?
What are their most commonly used words?
You can see how I do this with the Genki English curriculum:
https://genkienglish.net/curriculum.htm
Of course many of you will now say "But we have to teach the textbook!"
No worries!
Just follow the tips part way through this page and I'll walk you through it.
But … having said that …
In most countries what you have to teach isn't the actual textbook, it's the official government guidelines.  And in most cases these are actually really good (I've had to look at a lot of them!)
So look them up, and as long as you cover everything in there, no one will complain.
You'll have kids who love classes and pay attention.
And whichever way you look at it, things will be way better than they are now! 🙂
(And of course if you have your own school you are totally free to teach whatever you want.)
A little more sanity….
I've been handing out these tips in workshops and emails for years now, and from the feedback I get from other teachers, if you implement just these three steps (with confidence and a strong heart!) you'll soon have a class full of angels – well mostly!! 🙂
Be genki,
Richard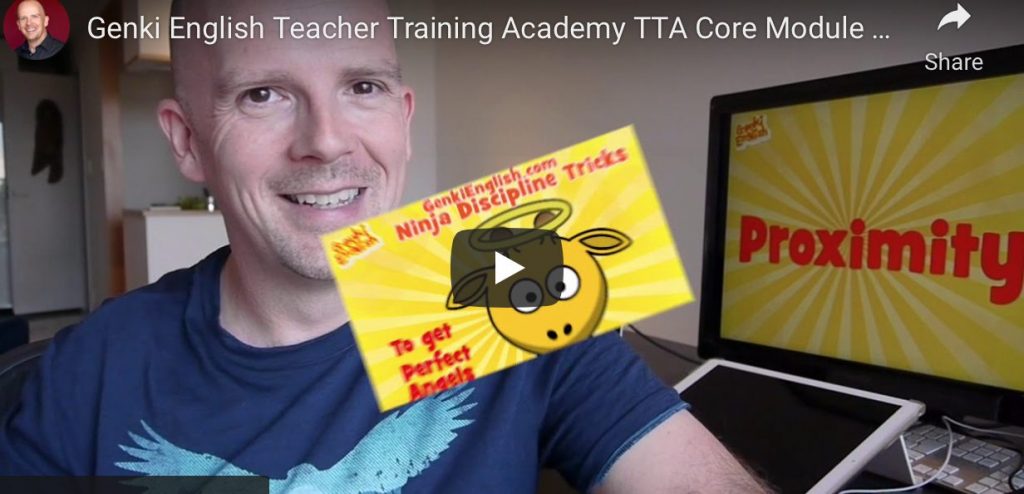 P.S.  If you want to learn more, my complete Discipline Course is included with the Genki English Teacher's Set!