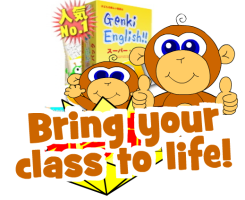 With the start of the new school year in Europe, US and elsewhere we have lots of new teachers to Genki English – welcome!
And of course we have lots of questions!
So here is a quick guide to some of the most popular questions I get asked at this time of year.
Plus of course I'd definitely recommend you check out my online video workshops.  It's an hour long so grab a coffee and enjoy.
And you can also ask questions of other Genki English Teachers on the VIP forum,
sign up for my free "Ninja Tips & Tricks" email course
or just ask me a question over regular email.
I'm giving workshops in Russia this week and next so replies will be a little slow, but I will eventually get back to everyone of you!
Enjoy the new term I'm sure you are going to love it!
Be genki,
Richard