Tatiana just sent in this very cool and very simple idea from Russia:
I would like to share with you one sort of activity that I often use in my lessons. It is applique work.

You can do it for different themes. It is a good practice of language and it is something that kids love to do.

I cut pictures of words from the lesson in advance.
I show one of the pictures to the kids.
The one who can name it gets this picture and can glue it on the sheet.

Here are some examples, the first one with vegetables, and the second one with fruits. They were done in a small group and more items could be used in large groups.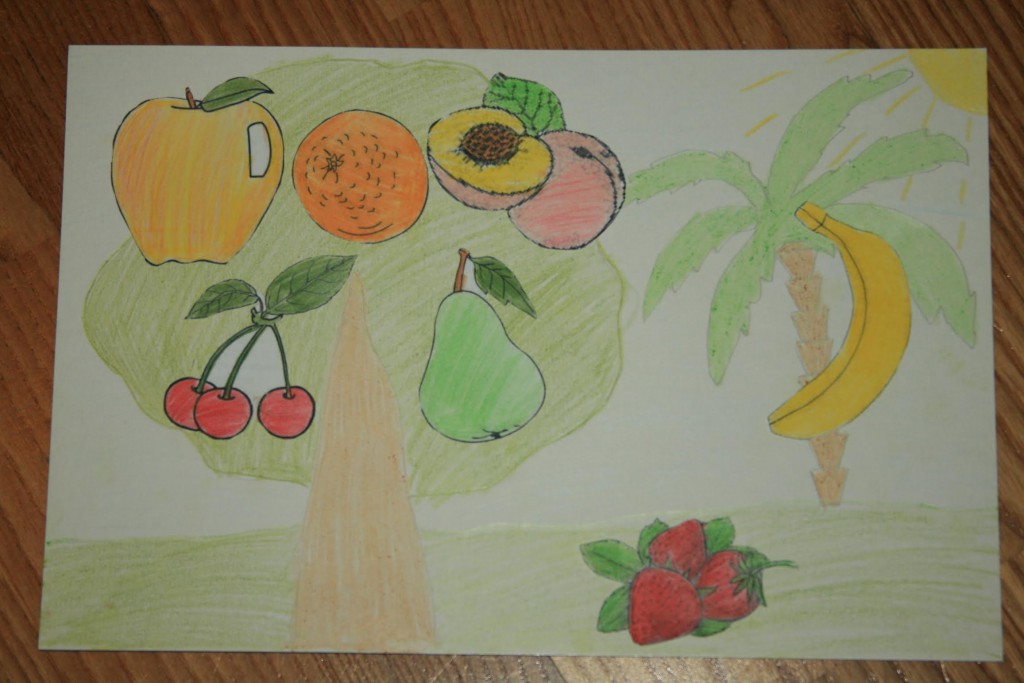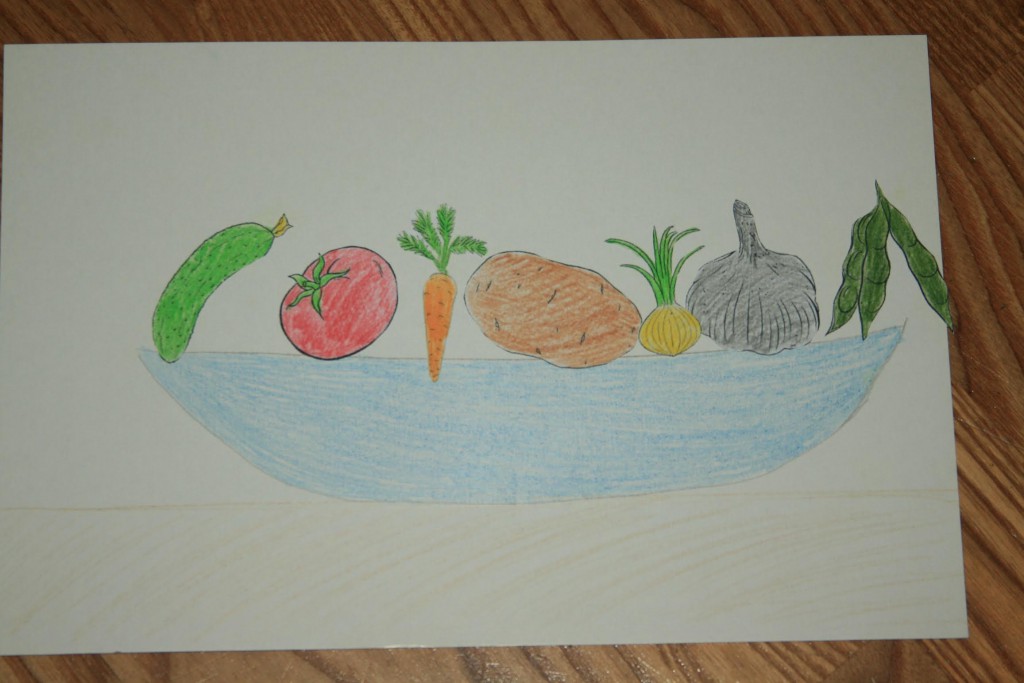 As always, it's something very simple but a very nice extra to the class.
The mini cards are one good option for the pictures.   And of course you can use this in different ways during the lesson e.g. as a reward in the game or for doing something brave in class!
Thank you Tatiana, and to all the readers out there do let us know what you think in the comments!
Be genki,
Richard