As an awesome teacher, you're already rocking it with Genki English, but what about keeping your adult and teen students engaged and excited about practicing their English speaking?
That's where today's news comes in! 😉
Introducing our game-changing PDF guide, "100 Conversation Starters for ESL Rockstars!" This amazing resource is the perfect complement to your regular Genki English lessons, designed specifically for adults and teens.
Here's what you'll get inside this awesome guide:
100 super-cool topics, covering everything from food to fashion, sports to social media, and a whole lot more.
Beginner questions that are so simple, even your newest students will jump into the conversation with confidence.
Intermediate and advanced questions for when your students are ready to flex their language muscles.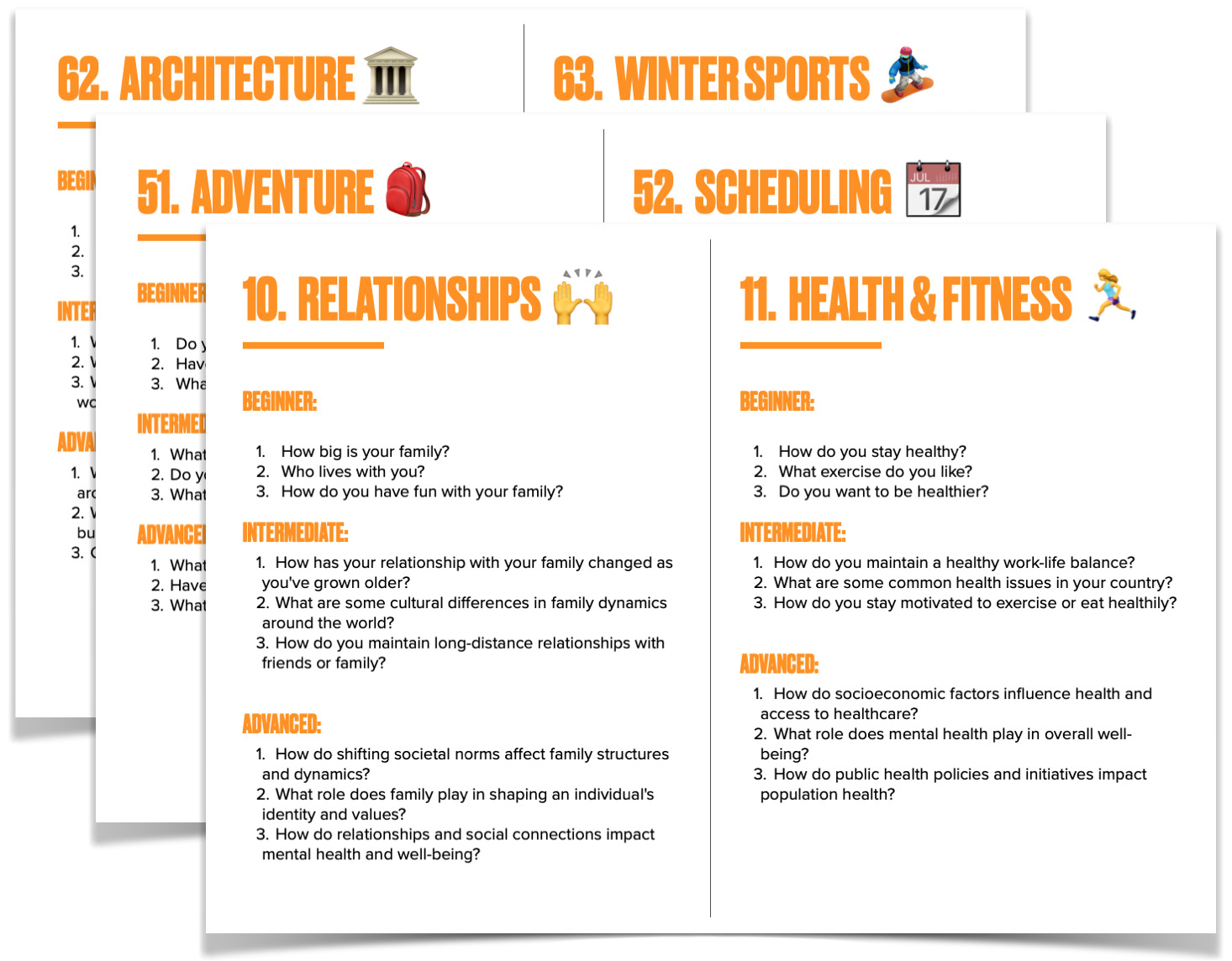 The best part? For a short time, I'm practically giving this away for just $10! Yep, that's a price you can't refuse. 😉
Ready to rock your ESL classes for adults and teens? Click the link here and grab your copy of "100 Conversation Starters for ESL Rockstars" now:
If you need any help, or just want to chat about how awesome teaching ESL is, get in touch here.
I'm always here for you.
Happy teaching and stay awesome!
Be genki,
Richard & The Genki English Team
P.S.  If you can't use PayPal in your country,  try the Credit Card, Apple Pay or Google Pay option here!