And now Part 2!!!
(I put these ones on Youtube as they're aimed at adult/teen students, for the  Kids Genki songs check them out here 🙂 ) 
VIP Members ( i.e. those amazing teachers who have the Genki English Teacher's Set Superpack!) check out the VIP flashcards, mini cards and worksheets below:
I spent all day getting dressed up and modeling these for you* 😉   What do you think?
(* just joking, they're Genki A.I. images :))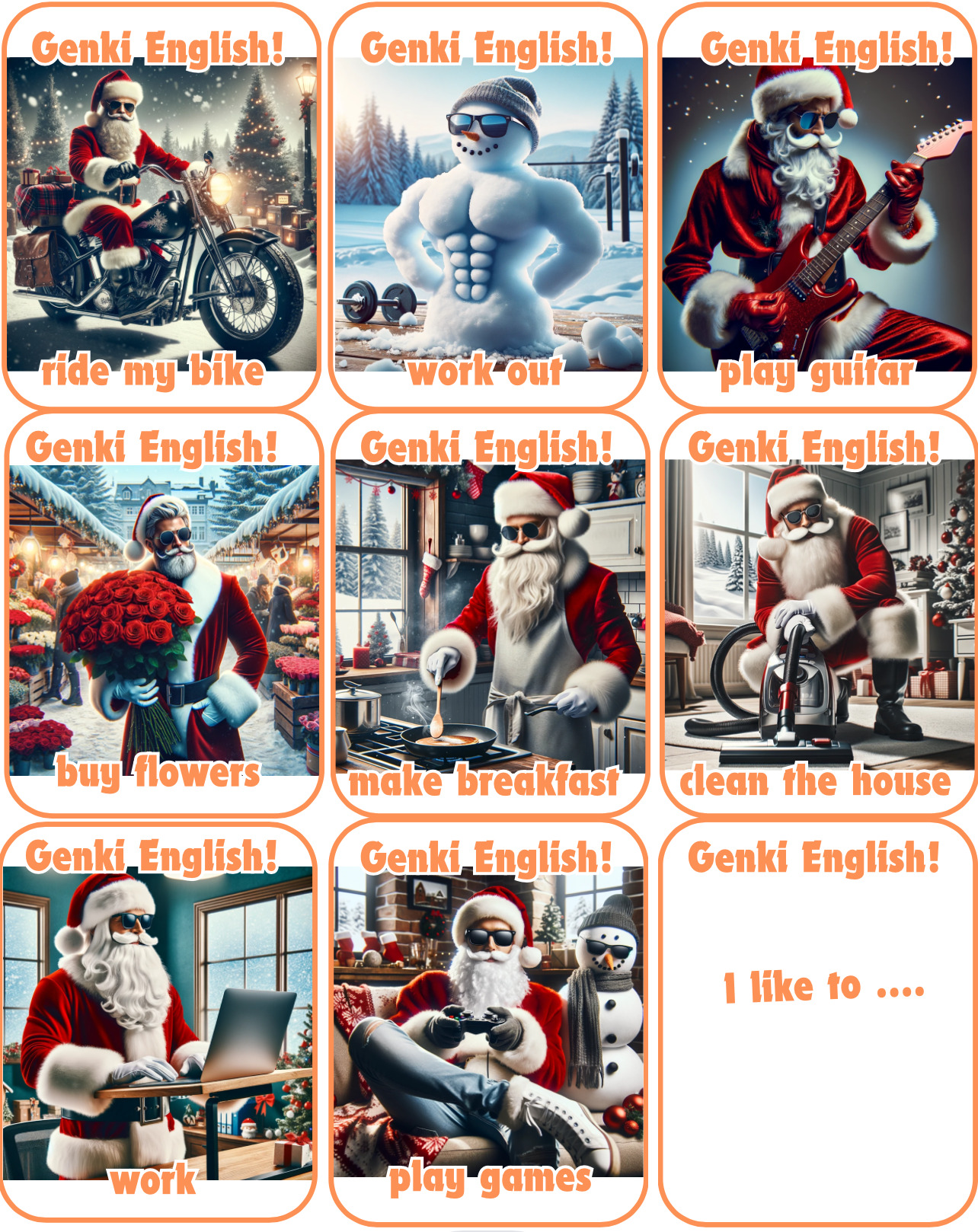 VIP*s can get the mini cards printable pdf here!
And the Part 1 A4 Flashcards here: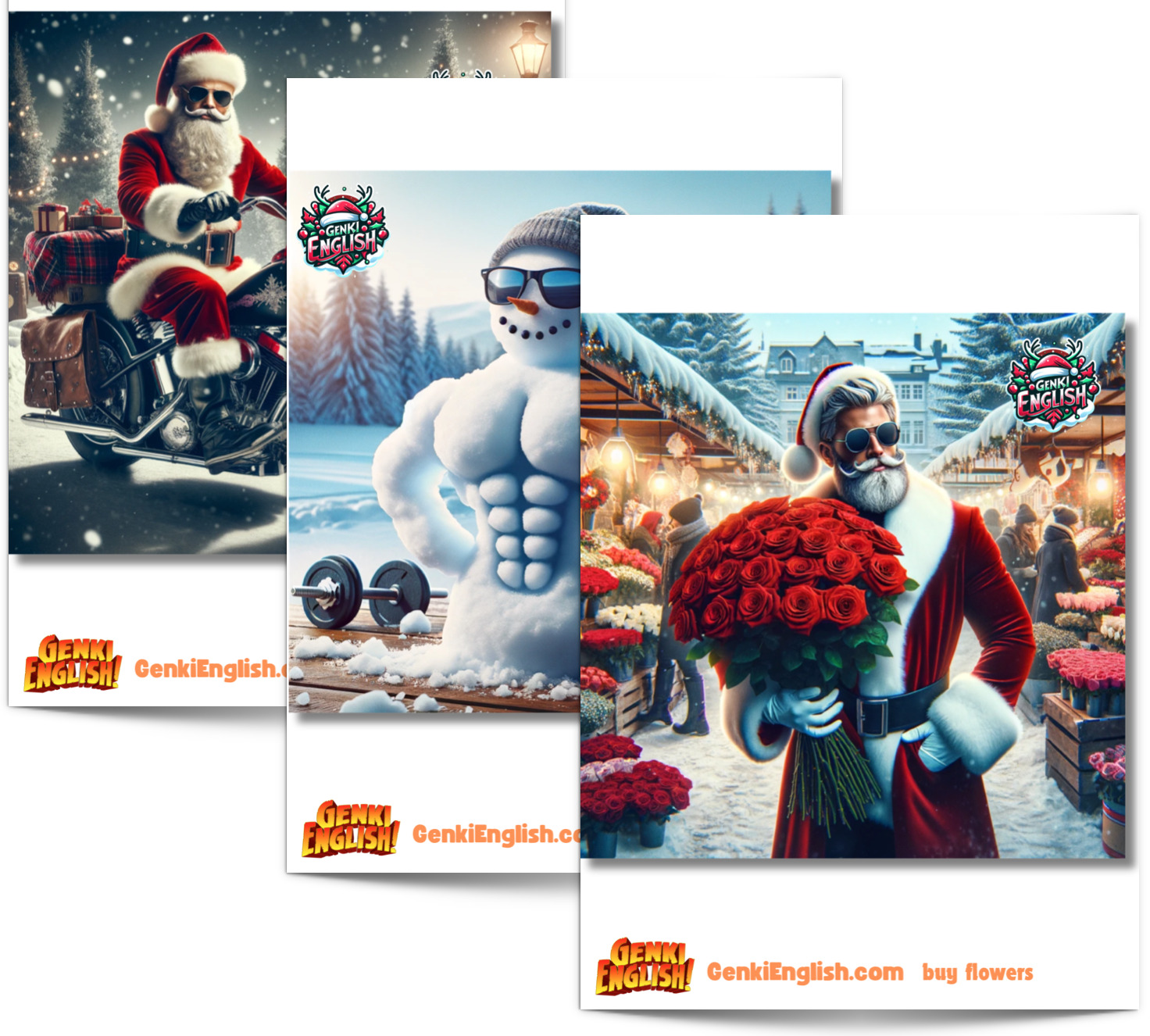 And Part 2 are here.
Or if you're a VIP teaching online or in class with a projector & want them on one page …..    (or just have a crazy huge ink budget for worksheets 🙂 )  ….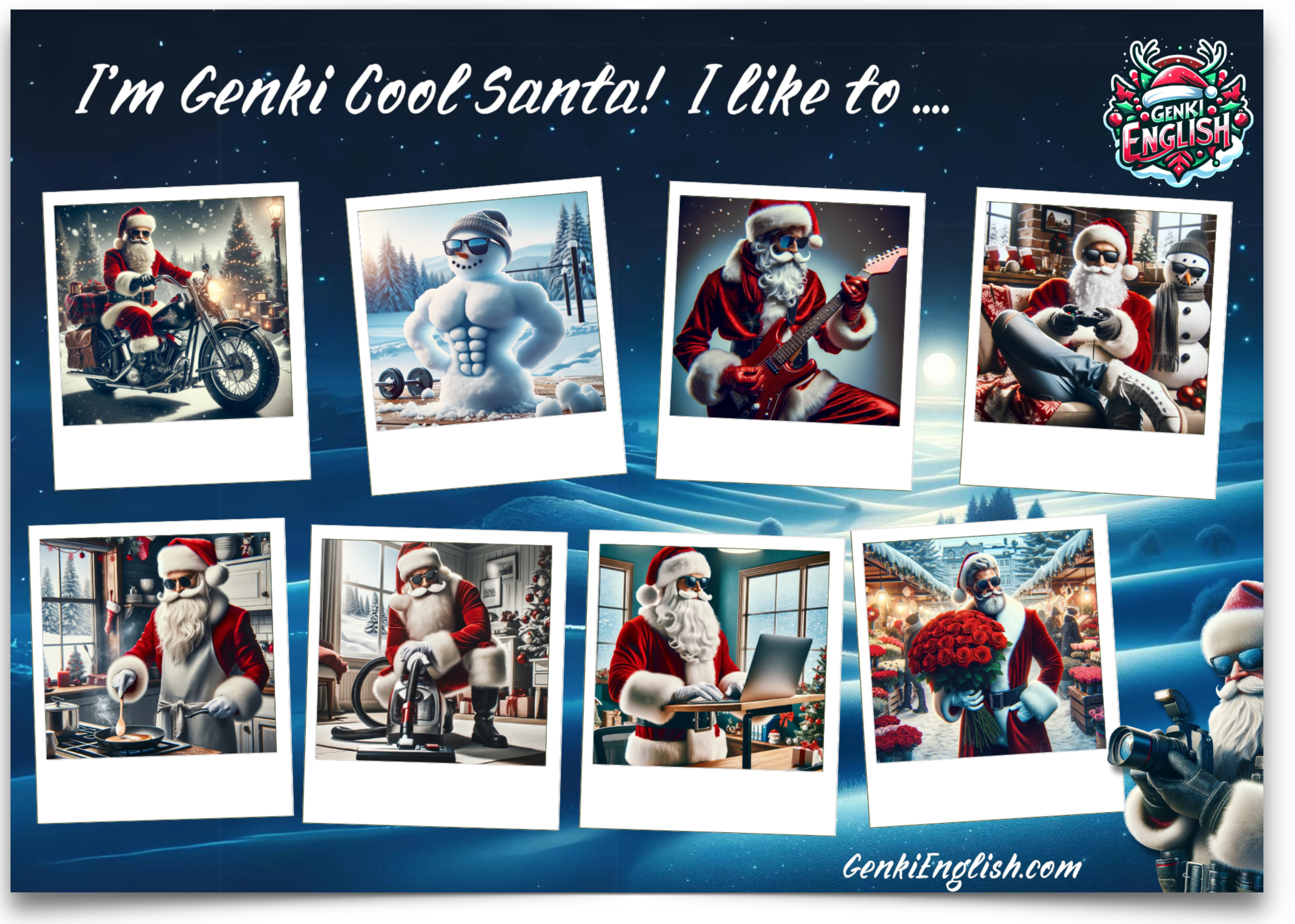 (*If you're not a VIP yet, grab your Teacher's Set then pop back here to download the pdfs!) 
A.I. Lesson Plan
As A.I. (artificial intelligence)  is such a big deal right now & as this song is aimed at teen / adult students then it can also be a fantastic chance to teach some A.I. skills along with your Genki English.  If they've not seen how A.I. can make images before,  your students will love you for showing them this – especially if they could use them for work!
Go through the song / picture cards above.
Get your students to brainstorm what 8 things they would like to do if they were Genki Santa.
Get them to use A.I.  to make an image* for each one as homework.
They present their own Genki Santa,  with A.I. pictures, in the next class!
*I talk about the A.I. systems I use in the Genki Business course,  but one free alternative is the online Canva platform!
Let me know your requests for the future or any additional Genki lessons  you'd like! 
Be genki,
Richard