If you're looking for something great to read over the Spring holidays ….
Today's book is a fantastic treasure trove of kid friendly, empowering discipline techniques to get away from what the author calls the "American Happiness Formula" ("Look good + Perform Well + Get Approval = Happiness") into what he calls "Life Kido Happiness Formula" ( " Focus + Confidence + Resilience + Social Intelligent = Happiness")
Needless to say as the "ki" (energy, excitement, and "full of life")  in Life Kido is the same "ki" as in Genki English, this is very in tune with what we do here!
Jonathan breaks this happiness formula down into four tools you can teach to the kids: River Check-in, River Effort, A-B Formula and My Shoes, Your Shoes, Our Shoes.
The first, to get super focus,  is "River Check-in" where kids "check in" on their body (Spine is Long & Strong?  Are muscles not too tight, not too loose, but in the middle? like we do in the Superhero lesson),  their breathing ( here he also introduces the fantastic techniques of "Ninja Breathing" to calm and de-stress,  "Fire Breathing," in and out through the nose,  to energise and "River Breathing" to focus and feel good) and finally their  brain  (focus on what you are doing with your brain, your eyes and ears)
The book is worth the read just for these techniques themselves,  Ninja Breathing will pay for itself in no time!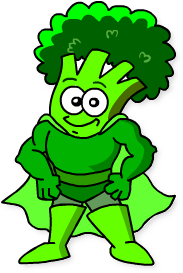 The next section, for confidence, is all about how to reward effort rather than just "being smart."    Jonathan, again with very cool names, shows how to let the kids describe their effort as either Ice ( trying too much, feeling stuck, pressured or stressed),  Puddle ( trying too little, feeling dull, lazy or bored) or River (putting heart into what you are doing and giving it your all, feeling happy, confident and fulfilled.)   He then shows how kids can be in the river state, whilst still acknowledging the others.  (The Ninja Breathing and Fire Breathing from before really help here!)
The Resilience part of the formula comes from the A-B Formula,  first A=acknowledging when something is wrong and B= Baby steps to get started on putting it right.
Finally his My Shoes, Your Shoes, Our Shoes is a very neat and tidy way of teaching empathy and social skills to the kids (and all of us really!)
So a pretty cool book, well worth a read for both parents and teachers, in fact I read it twice! 🙂
Pick up a copy (as usual I'd recommend the kindle version) and when you've read it, do pop back here and let us know what you think in the comments!
Be genki,
Richard
P.S.  If you'd like more book recommendations then do let me know in the comments and I'll share a few more with you!