Although this is featured later on in the curriculum you can actually teach it to any level of students, plus as with all Genki English lessons we're promoting healthy living with yoga, smoothies, meditation and morning gratitudes – all things that have been proven to improve students' concentration and performance in class.   And of course we do it in a fun, genki way!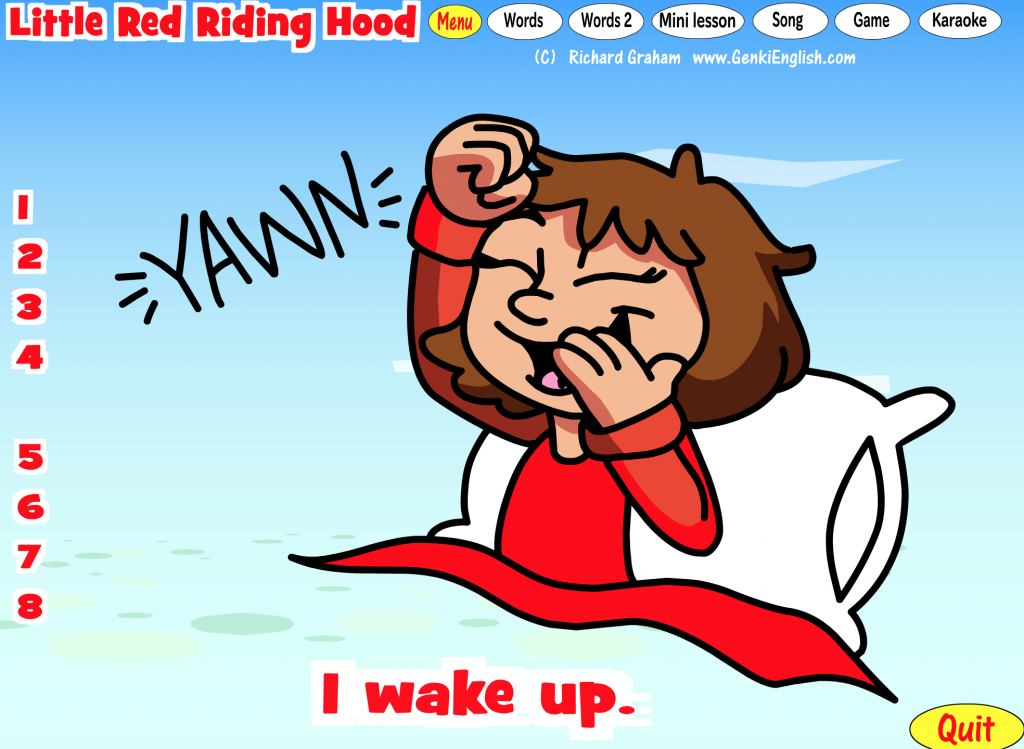 Check out Virginie's live performance!
Simply introduce the morning activities using the Words section of the software
You can find this lesson on the new Vol. 14 and in the Teacher's Set.
Game
With the A4 Flashcards you can use any of the VIP flashcards games e.g. running karuta,  pink fish game (with time flashcards!) or Soldiers and Ninjas  (using "What's your name?" "How are you?" and "What do you do?" )    We did this last one at a parents demo last year and they loved it,  one parents, who happened to be famous TV person told everyone he wished all schools could be taught like this! 🙂
Of course once you've taught these power daily routines you can of course get the kids to come up with their own and do a presentation.
Ninja Tip:  To help cure shyness, get them to present as another famous character,  that way it's not themselves talking, they are simply taking on the personality of that character. 🙂
Self Development is the main aim of Genki English so it's also great to compare and contrast different daily routines and seeing what the kids think is good or bad  e.g. watching TV,  not eating breakfast etc. etc.
There are also mini cards available: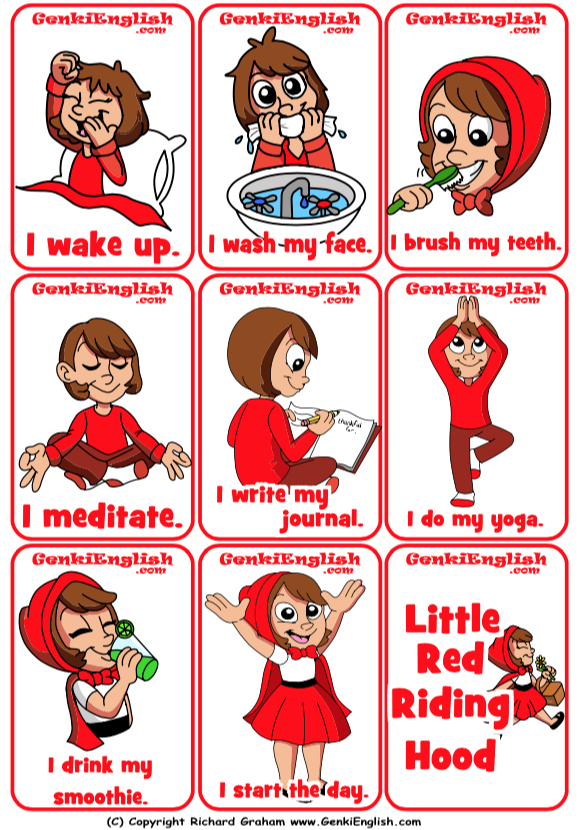 And the Evaluation Sheet to show the parents: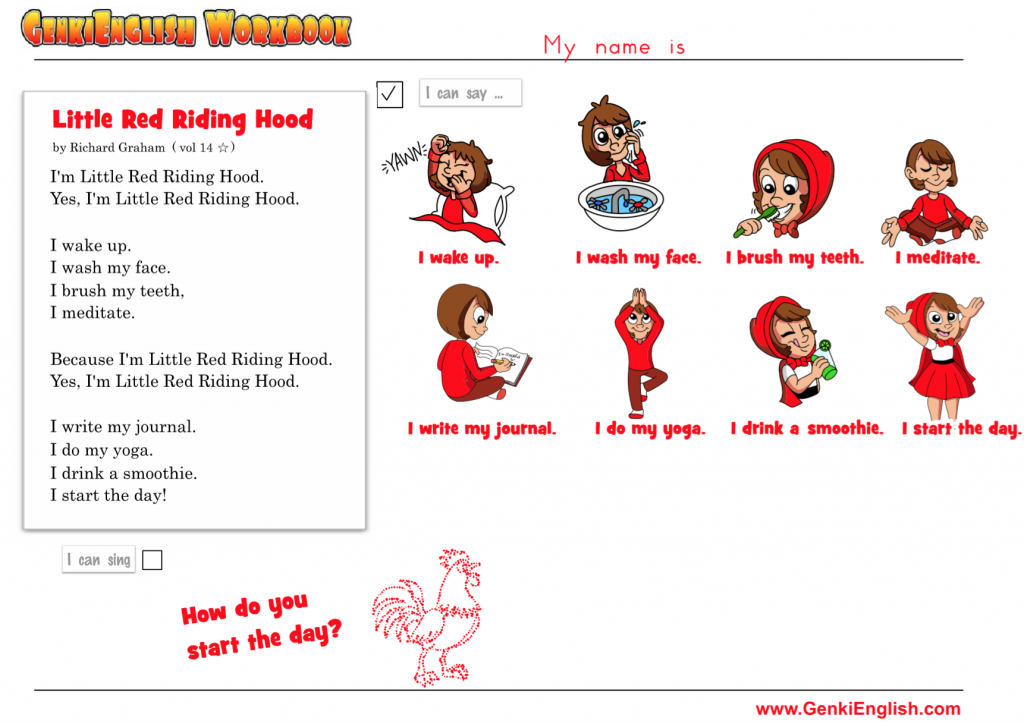 And the Kids Yoga poses with Little Red Riding Hood ( I think she might become the new female superhero 🙂 )