Yesterday we had Little Red Riding Hood's Daily Routine,  and today it's Baby Monkey's turn.   There's a whole new song, animation and beta test software on the new vol. 14 and the Teacher's Set.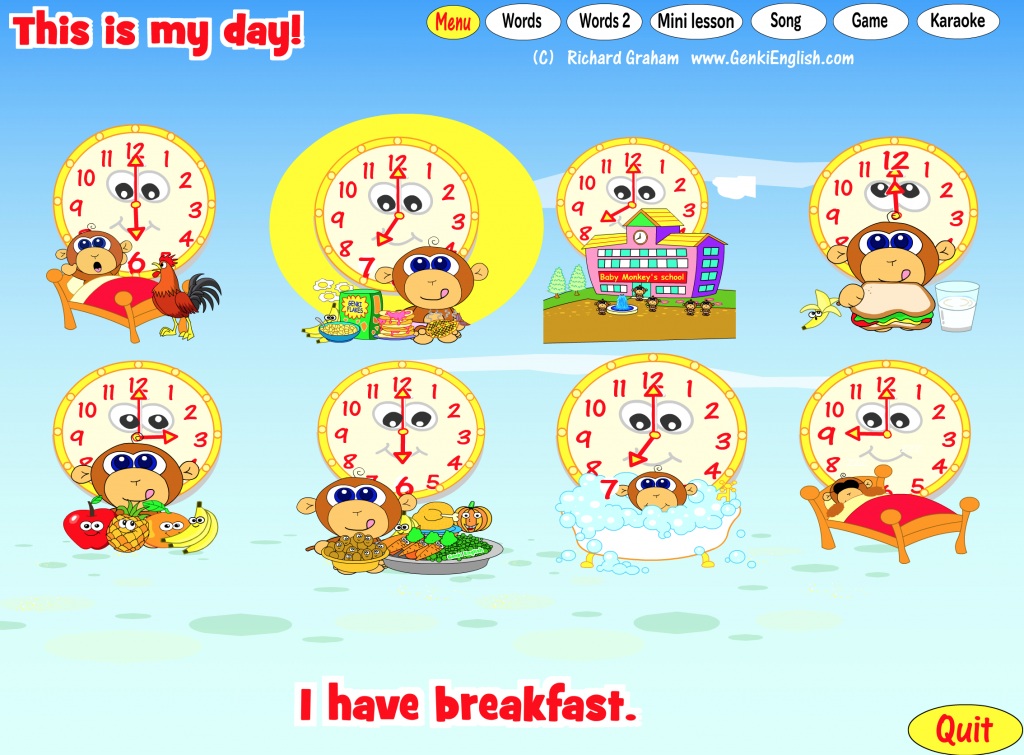 There are also A4 pdf Flashcards available for VIP members too.  
Lesson Plan
Make sure you've done at least the numbers lesson, if not the time lessons ( 1 and 2) before doing this theme.   Then it's a simple 1,23, lesson plan as always:
Warm Up with a review of all the lessons done so far ( 5 to 10 minutes)
Introduce the new phrase using the digital flashcard "words" section of the software and then the song in big loud voices. ( 15 to 20 minutes)
Output with the classroom game. ( 15 to 20 minutes)
There are 2 great game options for this lesson.
The first is a show and tell where the kids draw out, hold up and tell everyone their own daily routine, either using phrases from the song, from Little Red Riding Hood or elsewhere  e.g.  "Hello, my name's Richard!  I get up at 8.  I do my yoga at 12.  etc. etc. "
Ninja Tip:  If you're follow the "start your own school" program put the videos up on Facebook one each day staggered over the week – the grandparents especially love this – plus of course it's great promotion when people search for your school and see kids actually speaking their own English! 🙂 
The second game option is a variation on the Pink Fish game.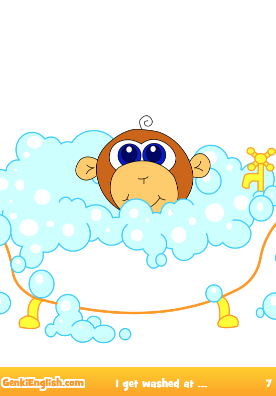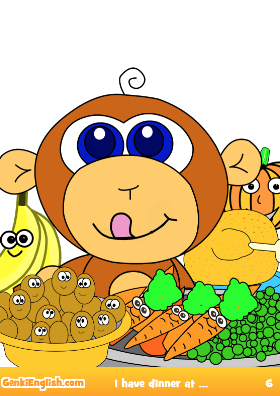 1. Spread out flashcards of just the routines.  ( Here are some for you with no times on them!)
2. On the opposite side of the class spread out the A4 time flashcards.
3. Put the kids in groups.

4. When you say "Go!" the first kid from each group rushes to pick up a just the routines flashcard, then runs to the other side of the room to pick up a time flashcard, then rejoins their group, holds up both cards and shouts out the sentence using the cards e.g. "I wake up at 4!"
5. Fastest person to make the sentence correctly gets 2 points,  everyone else who can say their sentence correctly gets 1 point.
6. These kids go to the back of their group and repeat from step 4.
There you go lots of fun,  some very impressive sounding sentences and Baby Monkey playing guitar,  what more could you want 🙂
And here is the Evaluation Worksheet to show the parents: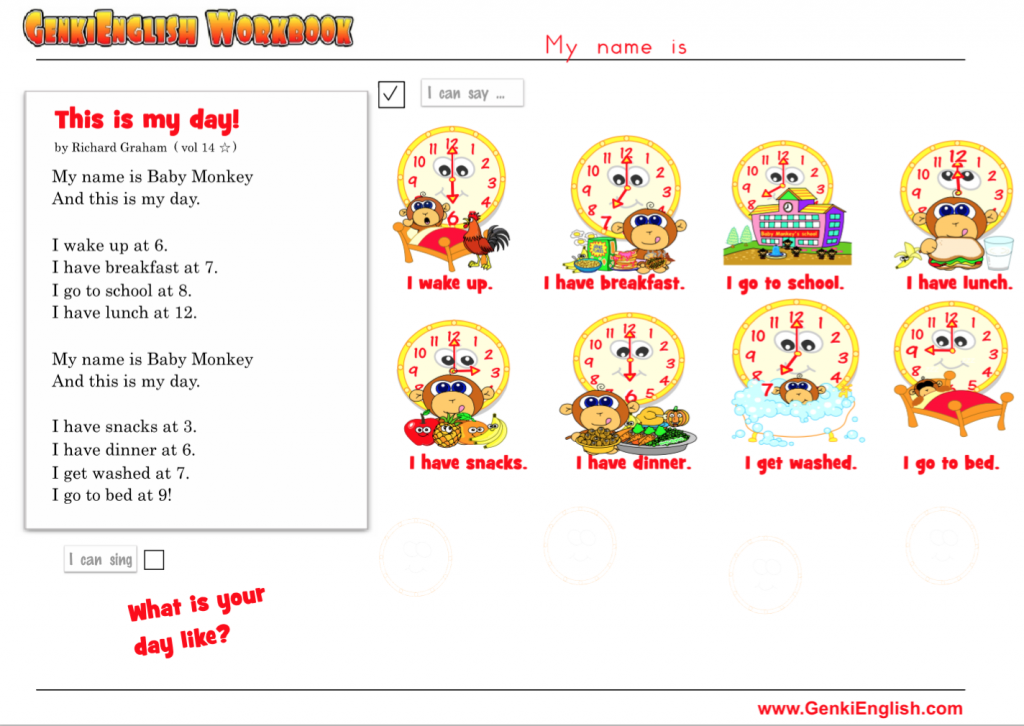 And the mini cards for class games!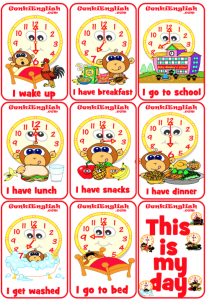 Plus a version without any clocks so you can play the pink fish game above with mini cards ( – Thank you Aya! 🙂 )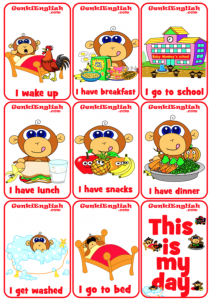 +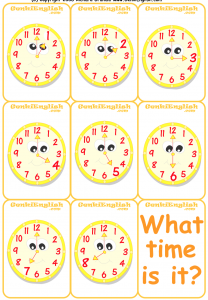 And here is the song in action with Virginie's amazing students!
Be genki,
Richard