NEW:  If you update to get the latest vol.14 now, you'll also get the latest "sneak peek"  Vol. 15 lessons too!! 🙂 
It's taken 4 years & 6 months of hard work …… and Genki English Vol. 14 is now ready for you to download – and of course there is a very special VIP discount!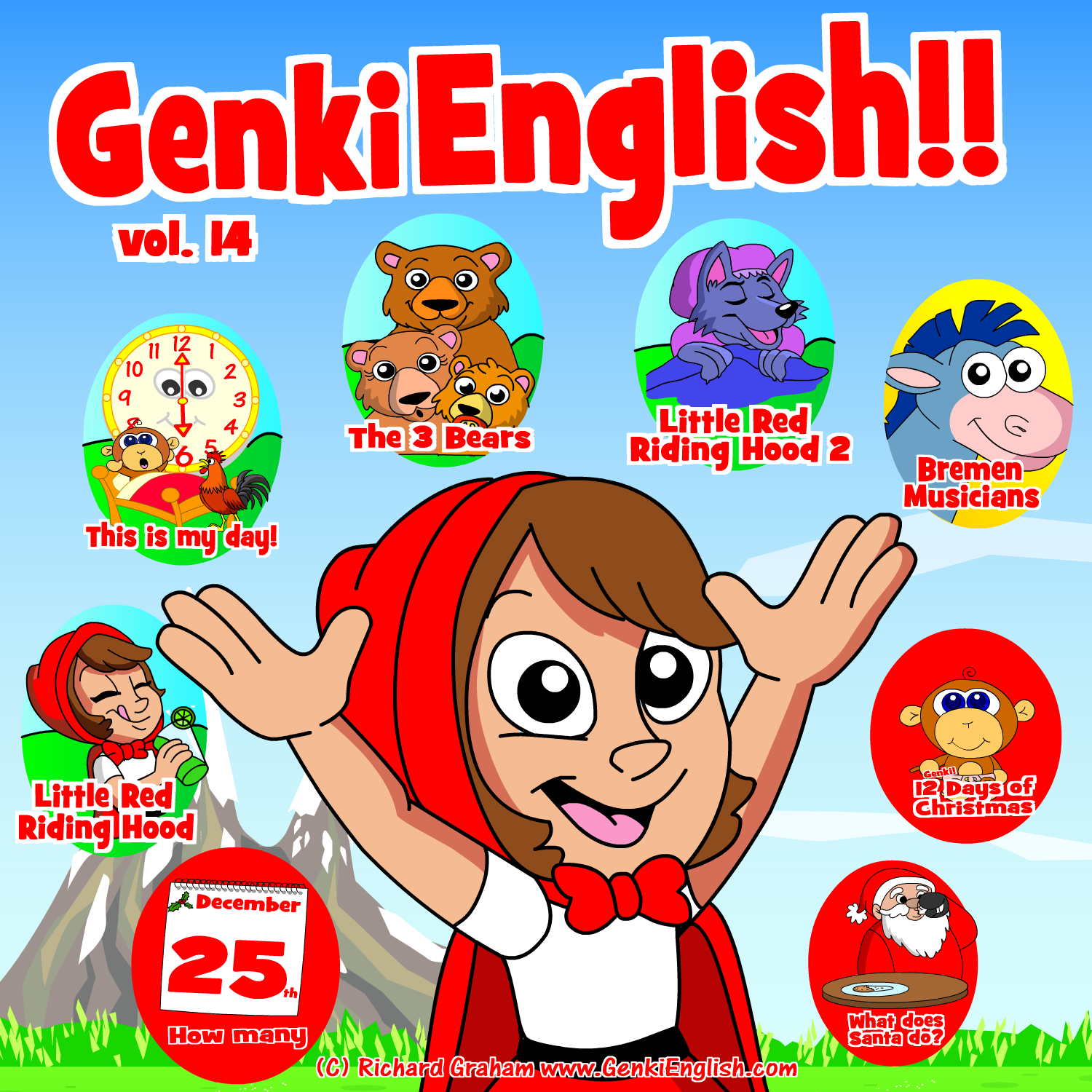 With the new Vol. 14 & 15 (!) themes you'll get ….
All the new Ninja Level themes & "sneak peek" demos of all the "Oh my" vol. 15 lessons:

* Little Red Riding Hood Morning Routines
* Baby Monkey's This is my Day.
* Goldilocks and the 3 Bears
* The Musicians of Bremen
* Little Red Riding Hood 2 – at Grandma's House! 🙂
* She has / He has
* Did I …. (past tense)
* Do you want/need/love/have etc. ?
* What will you do? (future tense)
* Baby Steps
* Jar of Awesomeness (growth mindset!)
Plus access to the three vol. 14 Christmas Themes:
* How many days till Christmas?
* What does Santa do?
* And the new 12 Genki Days of Christmas
You are going to love all of them – and just think how much lesson planning time this going to save you!
Pricing right now is just $49 for VIP members who have until vol. 13.  –  here is your VIP upgrade pricing.
And there are also links for VIPS who need to also purchase vols 11, 12, 13 or more.
Or if you don't have any Genki English volumes yet – pick up your Teacher's Set, vol. 14 is already pre-installed and ready to go!
Everything is there, talking flashcards, computer games, MP3s, mini lessons and the animated songs all professional digital mastered to sound AMAZING!!

Plus ….

As a special bonus you'll get all your existing themes fully upgraded to the latest updates – so depending on when you bought your set that could be new sounds, better graphics, new picture books or the new easy to use menu system!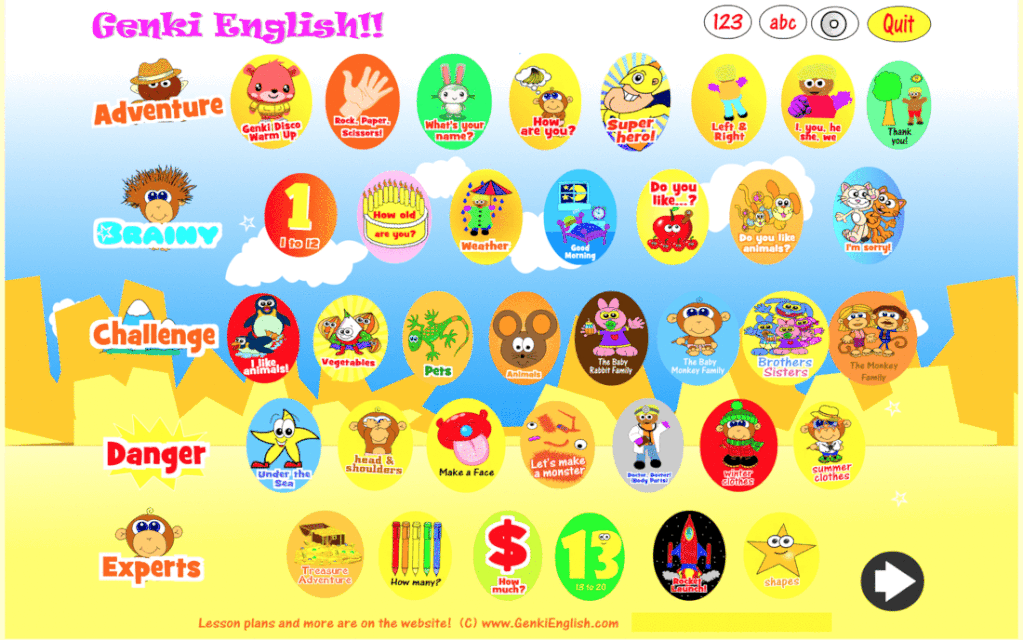 You're going to love it! 🙂

Be genki,
Richard
P.S.  This is for regular "one machine at a time" Teacher's Set members,  if you need to use it on several machines at once or to upgrade your school Site License,  let me know 🙂
P.P.S.   If you don't have the Amazing Teacher's Set yet – order it this week and I'll also include the new vol. 14 & vol. 15 first look themes for you too! 🙂