With everyone getting excited about the homework program this month I've had lots of requests for the 2018 Calendars.
If you're not on the program, get on now, especially before Christmas.
For example Mila hasn't even started her Superclasses yet but sent out an email to parents this week and had 5 of them wanting to buy before classes even started.  I think she was pleasantly surprised 🙂
So here are your calendars and you can also find them over on the VIP printables page.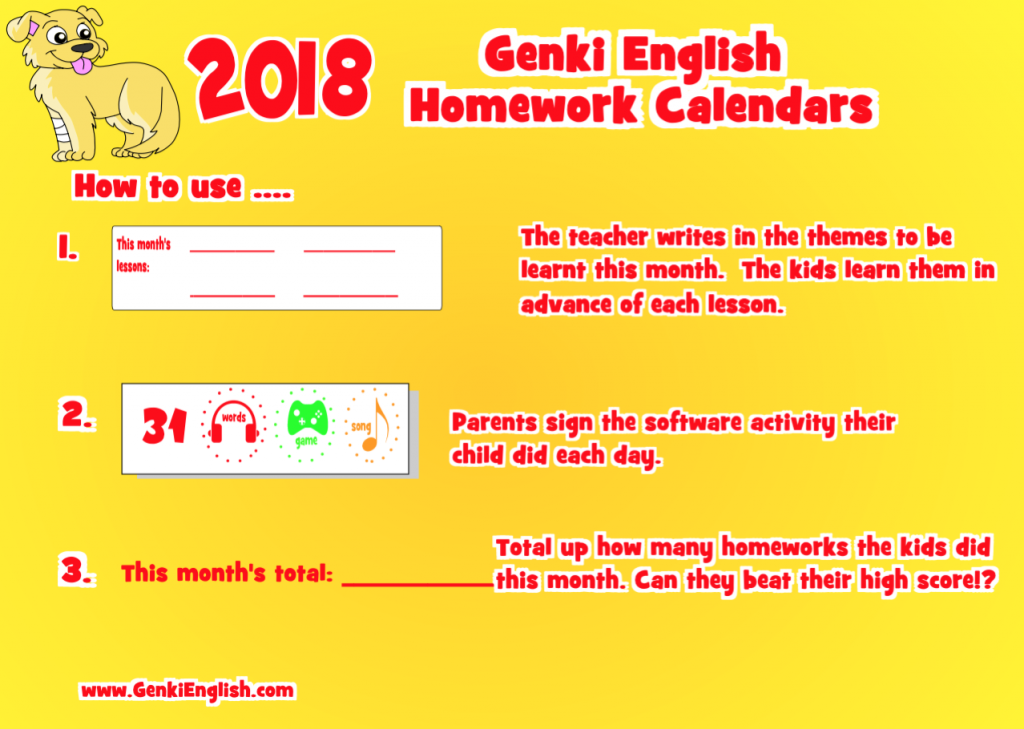 Ninja Tip:  If I get time I might get a little more creative with the later months so just print out the ones you need for now!
Be genki,
Richard