UPDATE:  Thank you to everyone who attended this workshop – you were amazing!!!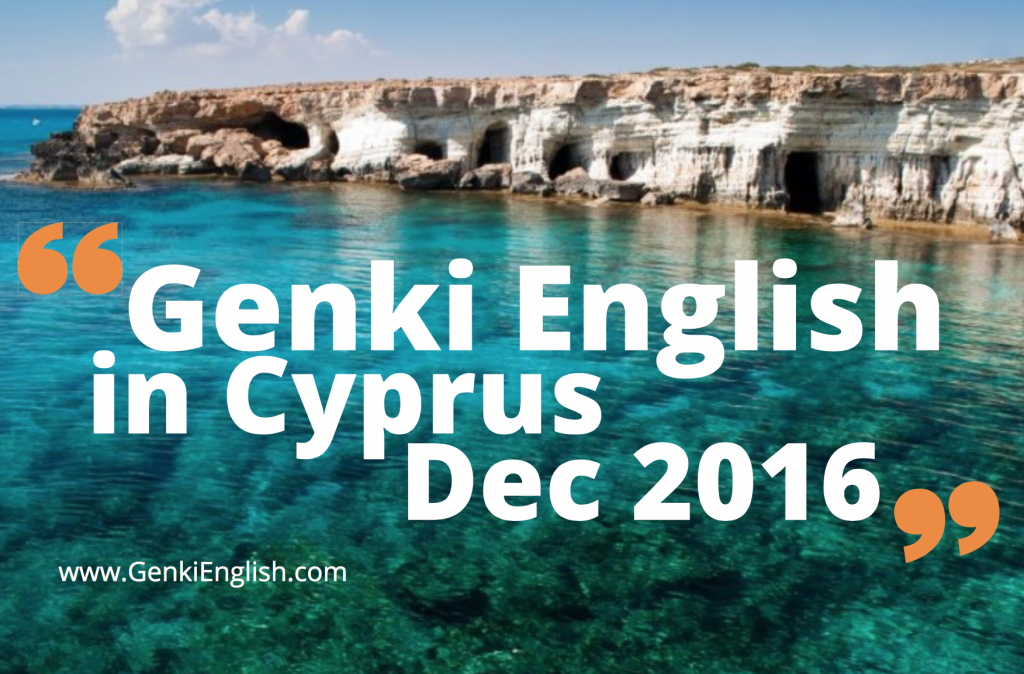 If the awesome workshops in Kiev & Lviv sound a little chilly for you,  join me in Cyprus in December for some winter sun and two days of amazing Genki English workshops!
Held at the university of Cyprus, It's my first time on the island so if you are a beginner teacher wanting to get a head start, or an experienced teacher wanting to add more results, excitement and energy to your class then be sure to join us.    Early bird discounted Tickets are selling very fast so be sure to get a seat, get your reservation in ASAP!
Be genki,
Richard
P.S.  This is the sort of energy to expect at the event!
P.P.S.  Along with the Kiev & Lviv and Cyprus teaching workshops, I've also added a 2 hour Location Free Lifestyle workshop at HUB4.40 in Kiev on Nov 24th.   If you want to learn how to take your business online – and maybe travel around the word doing it! – then this is the workshop for you!