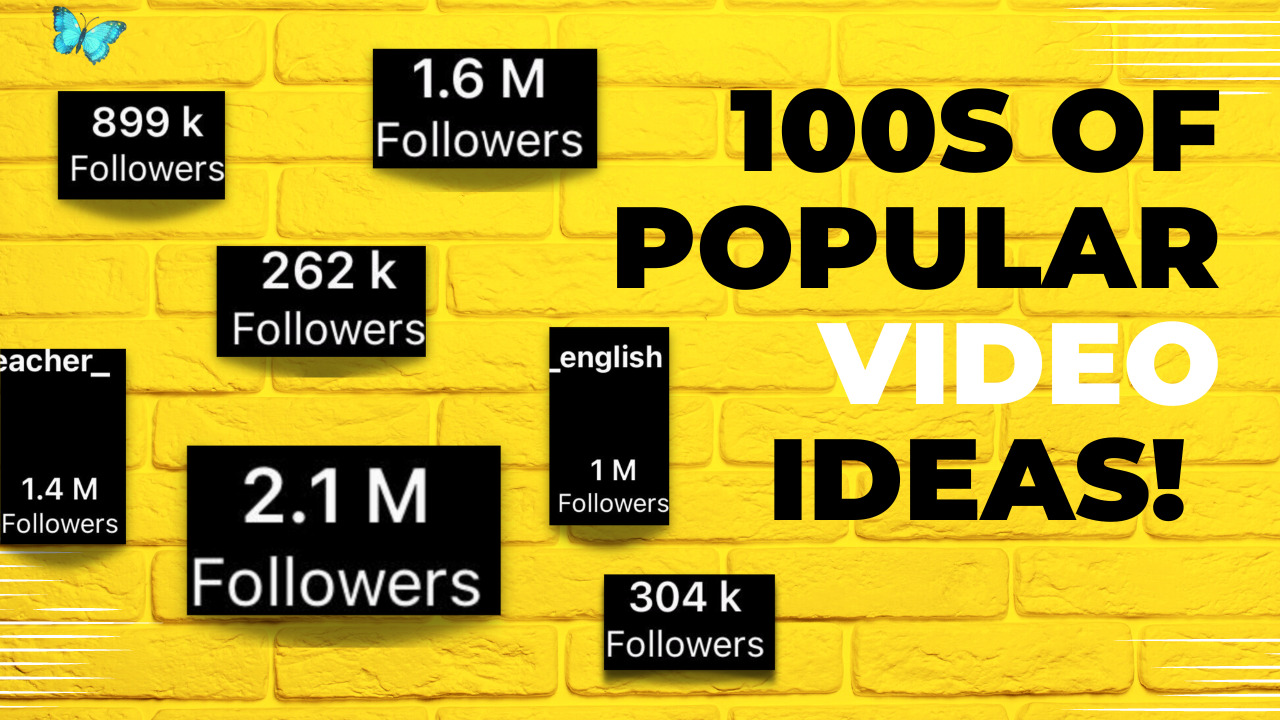 As you've probably seen I'm trying to build back up my Instagram after last year.  (Long story, needless to say not every teacher understands what their country is doing to Ukraine or that my family was there.)
Anyway ….. as it turns out, it is actually a really good time to rebuild Instagram as English teaching is BOOMING on there right now.
I have never seen another industry where so many people are having so much success on Instagram.
As English teachers we are really lucky!
There are hundreds of English teachers getting literally millions of videos everyday.
I've actually lost count of how many 100k+ or 1M+ subscriber English teachers there are right now.
It's also amazing for students as they have so many fantastic ways to learn from so many great teachers, like yourself.
And I'm sure they want to learn from you too!  (Plus of course it also helps with your online income, attracting new offline students etc. etc.)
This is how you do it ….
From a lot of experience (I've been doing this a long time!) when a social media trend is hot (like Tik Tok was last year or Facebook Live was in 2018) you have to jump on it right away and the easiest way to start is to do more of what people are already looking for.
You simply do it in your own way, in your own style and then sprinkle in some more original videos (so you're not just a carbon copy!)
The traditional way to do this is:
Subscribe to all the 100k+ or 1M+ subscriber English teachers.
Look through their accounts for all the reels that have over 1M views.
Do your own versions, uploading one each day.
Or …. there is actually a quicker way to find the ideas!
Usually I write these short cuts up in the Genki Business Course Facebook Group, but this one I decided to share in the regular Teacher's Set VIP Facebook Group.
So if you have bought the Genki English Teacher's Set  already,  head over to the Facebook Group now – it's going to save you so much time!
And if you haven't bought the Teacher's Set yet ….  you know you want to 😁 …. it's just another little extra bribe to get you to jump on board and join us! 🙂
Enjoy!
Be genki,
Richard