UPDATE:  Here are the 2015 ones!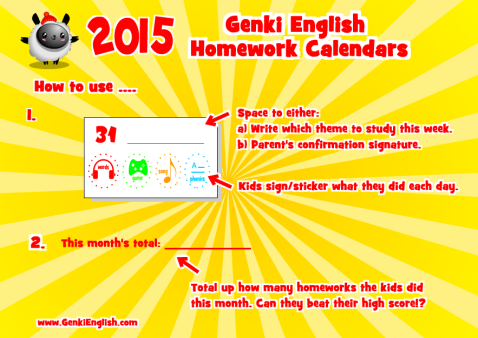 To go with the homework programme, and as a request from the VIP forum, here are your 2014 homework calendars.
As last year, they are very easy to use and end up making homework into a game!
1. Set which lesson you'd like the kids to study before the next lesson.

2. The kids (or parents!) sign what they did each day.

3. See who got the high score at the end of the month.
What could be better!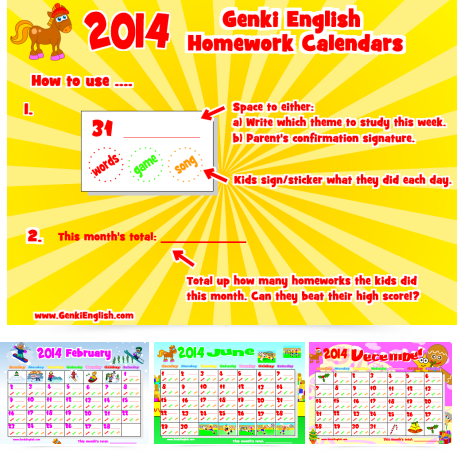 P.S. For those of you worried about parents copying the homework programme, this is part of why they don't, you only set the homework to the classes that have bought the software – hence they all want to get in and you get the crazy results!
Enjoy!
Be genki,
Richard
P.S.  Just in case you need the 2013 ones, they are here.