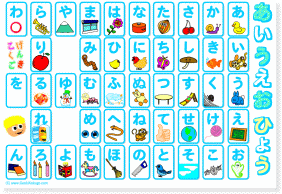 If you start teaching English with the ABCs,  here's a nice experiment to try.
Have a look at my GenkiKokugo.com site.
There you can teach yourself  the  "hiragana" alphabet.
Fun?  Enjoyable?  Useful?
Hopefully what you'll find is that if you don't actually speak any Japanese the alphabet is pretty much useless.
1. You don't know what the anchor words are (e.g. a = apple, i = ink etc.)
2. It doesn't help at all with being able to speak to anyone.
It's sort of like a stairmaster,  lots of exercise that feels like hard work, but at the end of the day you're still on sqaure one.
Of course if you do speak Japanese then it all makes sense.
And that's the key!
The English alphabet, the abcs, are for when the kids * already * know a lot of English.   Teaching abcs before then is a waste of time at best and a big hindrance at worst.
So the new order is
1. Speak and listen (with songs & games)
2. Learn to read (with Phonics)
3.  Alphabet (for spelling)
And it might take you many months, or years, to get to step 3.
Unless of course  your aim is for the students to * not * learn so they keep coming for many, many years.
But we know you're not going to let that happen!