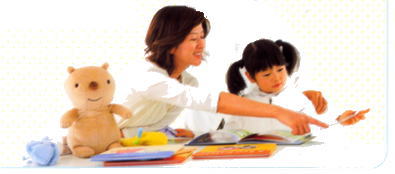 Hello,
Lots of people are wanting to start up their own schools this time of year.
Last time we had "How to teach English to Adults" ( I hope you loved the ninja tips!)
This time it's the other end of the scale with …
============================
How do I teach English to babies or 2 and 3 year olds
============================
The trick with very young kids is to identify the point where they start physically talking.
This is the big threshold where you have to change how you teach.
As, obviously, before they can physically talk there's no point doing talking games and activities if they can't actually do them! 🙂
So up to around 2 and a half years old the main focus should be on input stages.
A few top ideas are: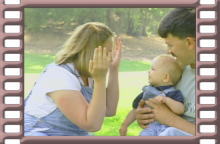 * Playing like they usually do, but in English.
* Nursery rhymes etc. especially if there are actions, movements the parents can do with them e.g. "This little piggy went to market."
* Reading picture books together.
A few things to avoid are:
* Drilling of flashcards
* Putting them too long in front of a TV (or iPad!) screen
(Both of these have been shown to be ineffective, or even dangerous.)
And, if you can, get the parents involved.
(Ninja Tip: Do separate lessons for the parents on how they can help their kids. Cover things like always having positive attitude, that it's best to leave pronunciation to real speakers (or materials)  but still for the parents to be seen trying and smiling etc.   As the kids will distract the parents in these workshops, do it as a yearly special event with you teaching the parents in one room and an assistant playing with the kids in a separate room!)
Also, even though the kids can't speak, it's always good to try and get responses to the English they hear.
The Next level …
If you really want to take things to the next level you might want to get certified in something such as Baby Massage, Baby Yoga or Baby Sign Language ( I have one song for this!)
It's an extra string to your bow, and the fact that you do it in English puts you *way* above all your competition.
Remember it's not just English that is vying for the parents time.
(Ninja Tip:  Sometimes parents will just want to see you as a cheap child minding service.  Make sure you decide beforehand whether you will allow this or not and set your prices and policy accordingly.  You can always "fire" students later but it's always better for everyone to be on the same page before you start.)
As usual, confidence, positivity, bright colours, movement and sound help bring the lessons to life.
Solid Structures
Time structure is also really important in this age group.
Check out how kids' TV shows always follow the exact same pattern, with different cues leading to each section.
Adding in "quiet time" or "stretching time" helps the lessons flow.
And whilst singing the same songs every lesson isn't a good use of time in older classes, here it can be very beneficial in transitioning the different parts of the lesson.
Setting up a clear schedule like this saves your sanity, your energy and avoids the concentration problems of having to change things regularly as everyone already knows what is coming next.
From 3 and up ….
And once the kids start talking around 2 and a half, or certainly when they are 3 years old, just go with the regular Genki English curriculum.
Just be warned though, kids at this age whiz through Genki English even faster than the older kids!
Be genki,
Richard
P.S.  No sooner had I written this post than lots of teachers wrote in to say how wrong I was!   Check out their comments here!
P.P.S. We used to always cut out the conceptually difficult themes from the 3 to 5 year old classes (e.g. time, left & right, months etc.) But we found  that with the Genki English lesson plans, especially the songs, the kids actually learnt these concepts quicker in English than they did in their mother tongue.   Needless to say the parents were very impressed so do leave them in!
P.P.P.S.  Here are the other 12 top tips to start your school.
P.P.P.P.S.  A few people have asked about my Kids English series.  That course is aimed at children from zero years old, but  ….  it's really designed for parents to use at home and probably isn't the best investment for a teacher.  If you already speak English 🙂  it's probably best to stick to the regular Teacher's Set you already have!