Joseph wrote in to ask:
My major problem in starting my own school is FUNDS – INVESTMENT.

HOW CAN YOU HELP ?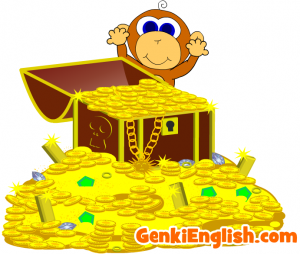 What an excellent question!
If you were starting a business even 20 years ago this would be a huge hurdle to climb.
Luckily things have changed.
A lot.
So my simple answer is  ….
it's better to have no investment or any funds at all to get started! 🙂
Whooo, what did you say?
I always recommend "organic" growth for a school.
To start off with just one student, then another, then another.
All you need to start is a location for an hour (and there are many free locations around that you can borrow for one or two hours) and some simple word of mouth marketing via friends.
Once you have 2 or 3 students having *amazing* lessons (and they have to be truly amazing!) then word of mouth takes over from there.
As you increase the amount of students, you can pay to hire locations, and then when you reach a certain point, maybe 100 or 150 students, you could look at getting your own permanent location, but of course you don't have to.
Boom and Bust…
The alternative is to get lots of outside investment, do a big marketing campaign, get a new building and lots of equipment.
But because you never started small, you don't get the learning experience, and the safety net of being able to make mistakes, and very often things just crash. And if you do become successful, then someone else – your initial investors – own a large part of your company.
One at a time…
So I'd always take the organic route, one student, then another then another.
You really polish your teaching and business skills, never have the burden of debt and at the end of the day you own everything you have worked hard to build up.
Good luck!
Be genki,
Richard
P.S.  This also applies to those of you thinking of setting up another branch of your school.   Unless you have an ultra high (and hence ultra rare!) cash flow then don't take out loans or investment to build your second branch.  Instead save every penny you have an buy it outright, without outside help.   Remember most business don't go out of business through lack of customers,  most of them go out of business because they didn't keep a close enough eye on the cash flow.
P.P.S.  This is also the reason I offer so much in the free email course,  the idea is that even if you start with just one or two students, if you put the ideas in practice you'll soon have so many new students that you'll be able to invest in any teaching programme you wish.  Which of course I hope ends up being the Genki English Teacher's Set! 🙂
P.P.P.S.  Ninja Tip:  A good aim for most teachers teaching on their own is to get 120 students by your second year.   It's a just a rough aim, and depends on your local area etc.  so some teachers only get 80 in a year, and some manage 150 in a few weeks (yep, we had this in a workshop last year – well done girls!),  but 120 is a good rule of thumb.   And remember it all comes to doing *amazing* lessons and making sure the parents know exactly what you are doing!
If you like these tips you're going to LOVE my new
online Genki Business Course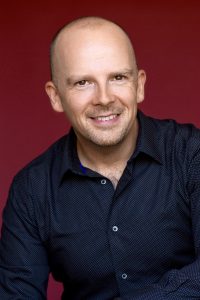 Hello, I'm Richard & I start teaching when I was 16.
Although I now have millions of students around the world, I'm just like everyone else and started with just 1 student and built things up from there.
Want to know how I did it?
In this new course I share with you *everything* I've learnt about starting a school, growing a school and making the business and lifestyle you want.
Check it out below or have a look at www.GenkiBusiness.com
—> Check out the Genki Business Course <–