It's probably been the most requested item – a picture book to go with the "What's the weather like?" theme!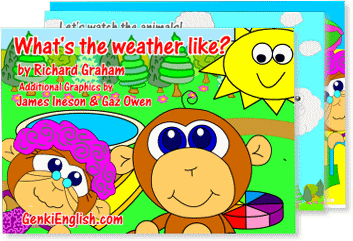 As usual members can download the pdf file by clicking the image above.
What do you think? Any favourite pages? If you like it please let me know.
The comment competition is still open, so please write all your comments below!
If you're not a member yet, get your Download Pack order in today and you'll be able to enjoy it too!
Update: Thanks to Julian-K's request in the comments, I've just put up a picture book version of last week's "Where is Baby Monkey?" Keep the requests and comments coming!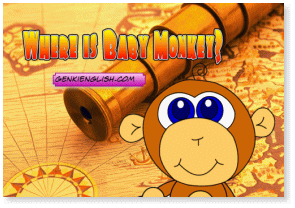 Update 2:  Thanks to Gumby's request  in the comments, now there's a "How's the weather?" version to go with the "How's the weather?" song on CD1.