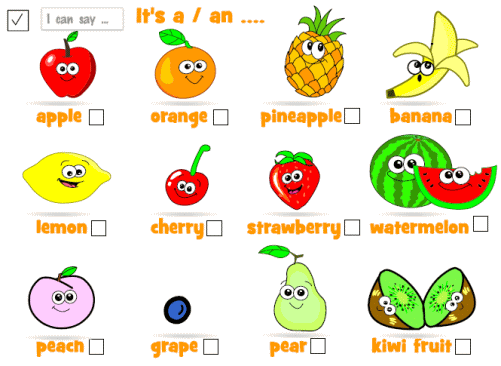 Thanks for all the amazing feedback on the What do you do? update.
It was a lot of work so it was great to hear all your kind words (especially Rinaldo's!)
And here's the latest one for you all: Fruit Market!
In exchange for helping me check through to make sure everything (spelling, buttons etc.) is OK (or raving about it in the comments if you don't find any mistakes! 🙂 )  VIP members can download it and use it in class right now for free.   (Thank you so much for supporting me by buying the packs!)
Can't say fairer than that can you!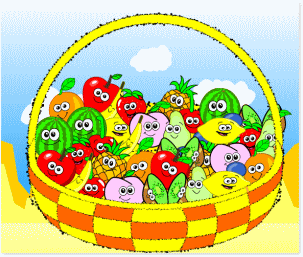 What's changed:
– Loads of new graphics
– Higher Quality Sound
– New "Words 1" section
– New Fruit Basket game – can you make it look as good as the picture above!?
– New Class "Menu" game – this is a totally new one (thank you Margit for the request!), a speaking based game.  I'd love your feedback on this as the teacher has to do a little work here!  Is it easy enough to figure out what to do?  And if anyone could proof read the game instructions I'd love you forever!
To install:
1. Safely back up your Download Pack / USB ( because you know *something* will go wrong somewhere!)
2. Right click and select "save as" ( or Apple Key + Click for Mac users) on this link https://genkienglish.net/clipart/FRUIT.SWF
3. Copy the file into your Download Pack / USB folder (overwriting the previous version)
Please write up in the comments if you find any mistakes, or if you don't, to let me know it's all OK!
It's always a lot of work coding, mixing and designing these so the nice comments really do help!
Be genki,
Richard
P.S.   It's Friday night, do I deserve a beer now?
P.P.S. Again those of you on the homework programme, just wait a day or two till we get the OK on here and then ask your students to bring their USBs to class so you can give them the free update.  Parents *always* love getting extras!
P.P.P.S.  For those of you using the physical CDs, I'm working on a way to get you upgraded!