Lesson 3: What's your name?
Lesson Plan Part 1: Warm Up & Review
Review all the English from the Genki Disco Warm Up Lesson & rock, paper, scissors plus the song from the Rock, Paper, Scissors lesson


Lesson Plan Part 2: Input with new language & song
Today we start subconsciously learning grammar. However the main focus is eye contact and body language with strong handshakes (virtually if you are socially distancing!)
So we use the Words section of the Teacher's Set to introduce the new language.
Play the mini lesson and finally the animated song from the Teacher's Set with lots of gestures.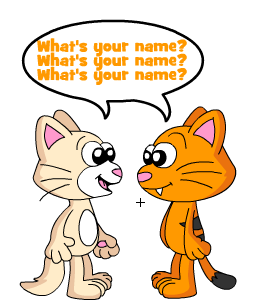 Everyone sings the "What's your name?" part in pairs.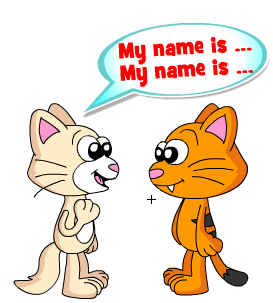 One person in each pair says "My name is …+ their own name" two times.

The other person says it two times.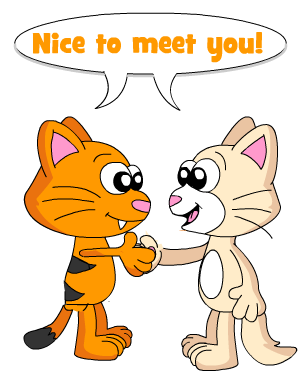 They both say "Nice to meet you!" whilst shaking hands and making eye contact.
They split up with their partner, find a new partner and repeat 4 times!
Check out Val's students in Argentina:
Lesson Plan Part 3: Output with the Stopwatch Game
This is one of my favourite games for all age groups, either kids, teens or adults.   Today we're going to use it to practice today's language, i.e. What's your name?   However you can of course use it for any future lessons as well!
⚡️Online Teaching Tip:  If you're on zoom or other video conferencing app, the kids might not be in the same order that you see onscreen!  
1. Put the students in circles.  (This works for all age groups)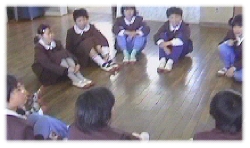 2. The first child in each group asks the person next to them "What's your name?"
3. This person answers and asks the person next to them.
4. When it goes all around the circle they all shoot their hands in the air, stand up and say "Yeah!"
5. The fastest team is the winner!
And of course remember Genki English rule number 2: Losing just means "Try again!"
Homework
If you have flipped your classroom with the digital Genki homework then set the next lesson "How are you?" as the homework for next week.
Or if your students have Tik Tok you can tell them to check out next week's lesson, "How are you?",  here and review today's lesson here:
What's your name?
by Richard Graham


What's your name?
What's your name?
What's your name?
(clap, clap)
What's your name?
What's your name?
What's your name?
(clap, clap)
My name is ….
My name is ….
My name is …
My name is …
Nice to meet you
(Repeat four times!)
Bonus VIP Printables
If you have the Teacher's Set you can also download these extra printables