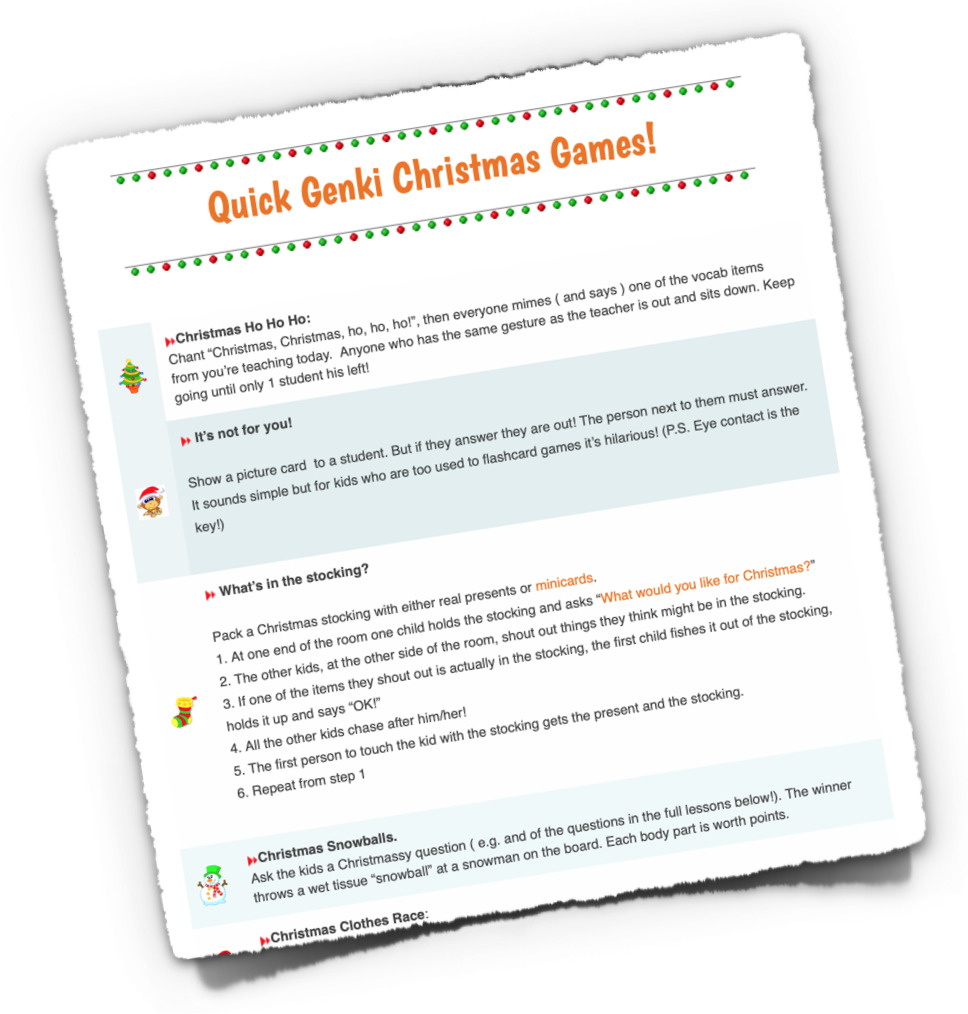 If you celebrate Christmas it can be a really easy way to raise the fun factor and of hence attention of the kids.   I just moved my top "Quick Christmas Games" to the main Christmas page along with all the Christmas lesson plans.   Enjoy!
Be genki,
Richard
P.S.  If you want more classroom games, we have over 100 of them, tried & tested,  in the VIP Games section of the website.  VIP Members can access them from the VIP menu at the top of the site.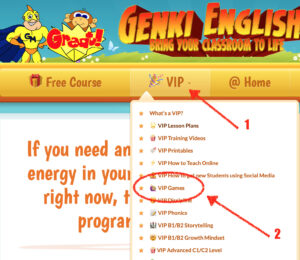 If you're not a VIP Member yet,  you know you want to be,  you get lifetime VIP access when you get the Teacher's Set.  (The price is going up again soon,  so it would be the perfect Christmas present to yourself or a teacher friend!)
P.P.S.   The other big celebration this December is the World Cup, we have a fantastic lesson for that too!  Enjoy!