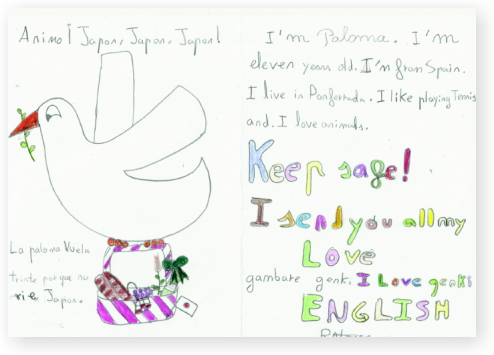 Thank you for all your amazing support in the Red Cross Promotion last week.
Blimey, you guys don't half like waiting till the last minute!  Thanks to everyone's last minute purchases just before midnight we got a very chunky5 figure sum to donate.
And when we transferred it into Japanese Yen it actually came out to be 7 figures!  Cool.
So you are all millionaire yen donors to the Japanese Red Cross!
We sent all the money across this morning so hopefully it should be doing lots of good in northern Japan right now.
I am very grateful to all of you for helping and I'm very proud that we put this amazing community we have all built to such good use.
Also big shout outs to other sites who linked to the promotion,  especially Chris Gunn of BogglesWorld for putting such a huge ad on his front page,   Russell Willis from ELTNews.com (one of my daily reads),  Matt Dream for putting up a link on his Facebook page and donating his money from last week, and Mark Cox from Mes-English for links on his Facebook page and to Devon and the Super Simple guys even though their office took a bit of a hit with the Earthquake.
Also thank you for all your testimonials, it's so good to see how many different ways GE is helping you.
For those of you helping in the evacuation centres we also now have messages from kids sent in from ロシア(Russia), + スペイン(Spain) + イタリア(Italy) + フランス(France) + ベトナム(Vietnam)(pdf形式), 韓国(Korea)
Let me know if there's any other help I can do there.
I'm back at work now on lots of  new things for you.  And this week, after 20 years, English will for the first time become a compulsory subject in Japanese primary schools so I'm going to be helping as many teachers as possible to make the transition as smooth as possible.
A lot of the bonuses from last week have gone, but please enjoy the ones that are still there including Mido's Brilliant Games Book & the  Time to Tidy Up & Other Songs
Normally I'd finish off a post by saying "till next time"  but this time I sincerely hope we'll never, ever have to do this again.
In any case I'm very grateful and very proud of you all.
Ganbare and be genki,
Richard