** Thanks for everything last week.  We're sending the money off today.  I'll have a full report for you tomorrow! **
Here's Mido Farid's Game for the week – great for little ones or kindergarten!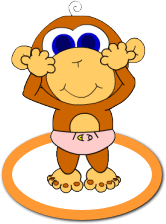 .
Use  tape or a hoop to make a circle on the floor
Roll a die
A 1 , 2 , 3 means the students must stand on their chair and 4 , 5 , 6, means they jump into the circle on the floor.
The slowest (or fastest for a keen group!) student answers your questions or gets a penalty!
.
Variations
.
A 1 or 2 means stand on your chair, 3 ,4 means sitdown, 5 , 6 means gets in the circle.
Or what other things would you have them do?