Just realised I hadn't put the Christmas spot the difference games on the main Christmas Lesson Plans page.
You can catch them here: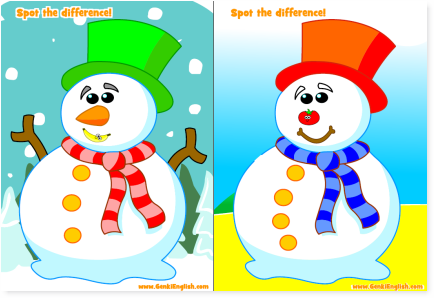 And of course all the other Christmas games & ideas are here!
Press the "+1" button if you like this!
Comment Competition:
Every month I'll select a random comment to win a Genki English CD of your choice. Comment a lot and you have more chance of winning.