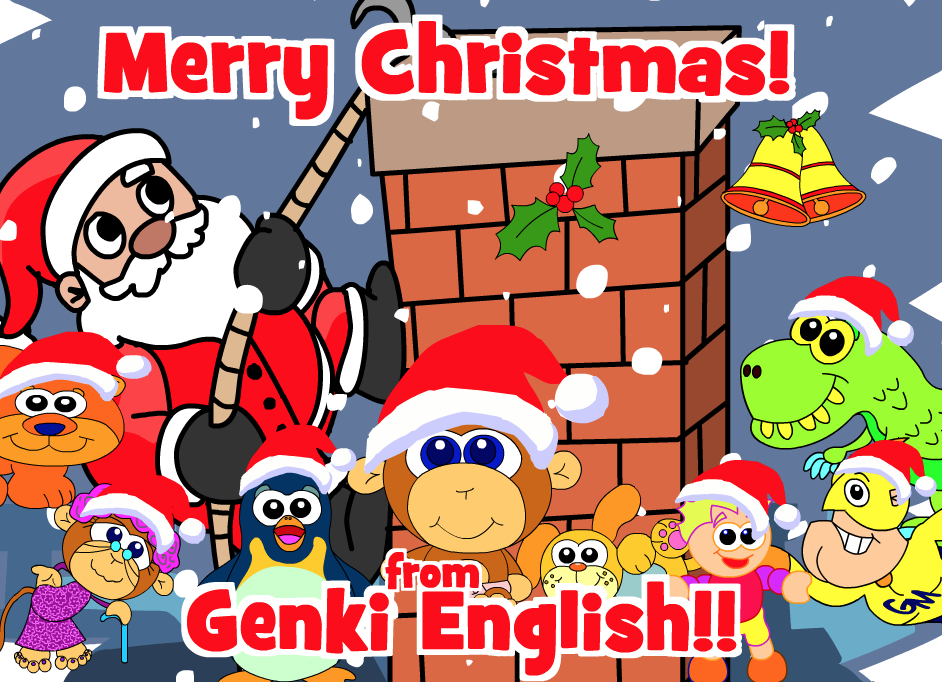 I think that's it,  you've exhausted all my ideas for this year!  And I'm certainly, in a good way, quite exhausted from all the production, wonderful workshops and traveling.
As many of you know, the first half of this year has been one of the emotionally hardest years I've faced, but thanks to all of you the second half of the year began to turn around.
Thank you to all of you for being so welcoming in Cyprus, the US, Kiev, Lviv, Japan, Vietnam, to all of you who bought the coaching programs, the Teacher's Set and became VIP members and all of you who commented, emailed, joined the Facebook Lives and generally have been so supportive of me over the last year.
There is much more to come starting in January,  but for now ….
I wish you all a wonderful Merry Christmas and a truly Genki 2017!
Be genki,
Richard & everyone at Genki English!