Having kids saying words in English is pretty cool.
Hearing them say whole sentences is *very* cool.
Hearing them make up whole new spontaneous sentences they've never seen before … that's the best!
So, by popular request, here's the brand new Trick or Treat vs. Pirate Beards version of  "The One" Card Games
WARNING: You will laugh out loud when you see these – everyone in Starbucks was staring at me the first time I saw them!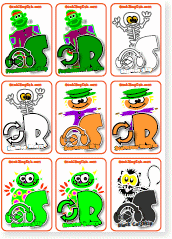 (Game rules are here)
Plus don't forget the funky stickers!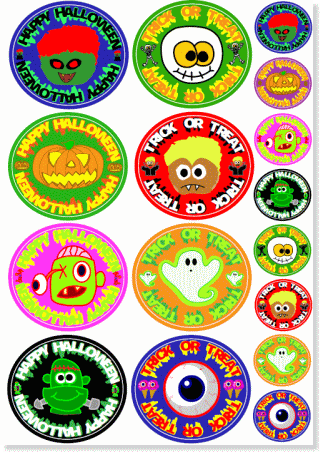 Gaz is still working on more worksheets and printables for you.
But unlike previous albums where we've done *every* worksheet for *every* theme (you wouldn't believe how much work is involved!) this time we're just going to do a few and if you have requests we'll make them up for you.
Does that sound fair?
You can either request here on the blog comments or over on the VIP forum,
Enjoy!
Richard