Teacher's can find the song & animation in the Teacher's Set and for students it is in the Student Sets!  Enjoy!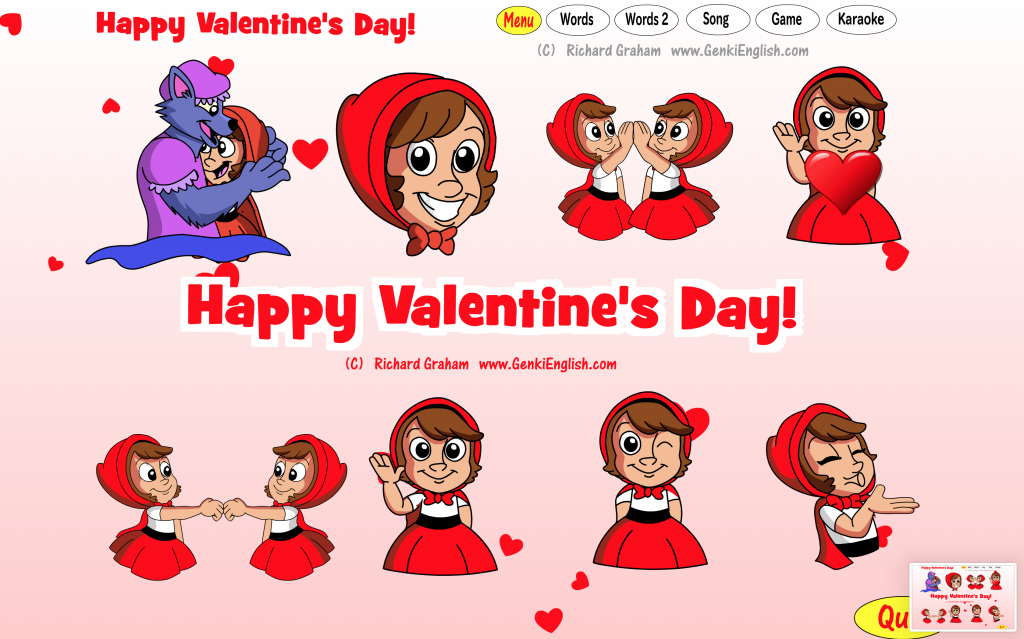 Thanks to Frederic and several others asking for a Valentine's song ….. here you go!
Check out the song in action with Frederic's amazing students – look how even the younger and older kids are getting into it!
After Frederic's request I based this lesson on the "greetings menus" that used to be hugely popular on the internet (I'll link to one below)
As always,  get the kids to do gestures (works even better in pairs!) and you should have a very fun lesson with lots of learning!
"I love you. Happy Valentine's. I love you. Happy Valentine's."
"Give me a ….. hug, smile, high five, heart,  fist bump, wave, wink.  Blow me a kiss!"
And if you are doing online lessons …..
Get the kids to act out the gestures with family members ("Mommy & Me" zoom lessons are huge right now – especially if you are wanting to add morning lessons to your teaching schedule!) or ….
Get the kids to act out the gestures with two or more of their favourite toys/dolls.
Ninja Tip:  Getting kids to act out stories/skits/questions or even simple sentences with the toys/dolls they have in their room is incredibly powerful.  Not only do the kids get the emotional attachment of their favorite toys linked to speaking English,  but you also get to know what toys and characters are popular with the kids right now so you can incorporate them into your future lessons – this has huge motivational benefits!
Nina Tip 2:  Getting kids to make videos of their toys/dolls acting out this week's English is also fantastic way to get extra asynchronous (non teacher present) output for the students.  They love making them!  And if the parents are cool with it, these videos are fantastic to share on social media.  Not only do other kids around the world get to learn English from your kids but potential future students will see them on your school channel too!  
How to get the song/animation/software:
Everyone who has bought the Genki English Teacher's Set in the past year should have it in the "Holidays" section of their software menu: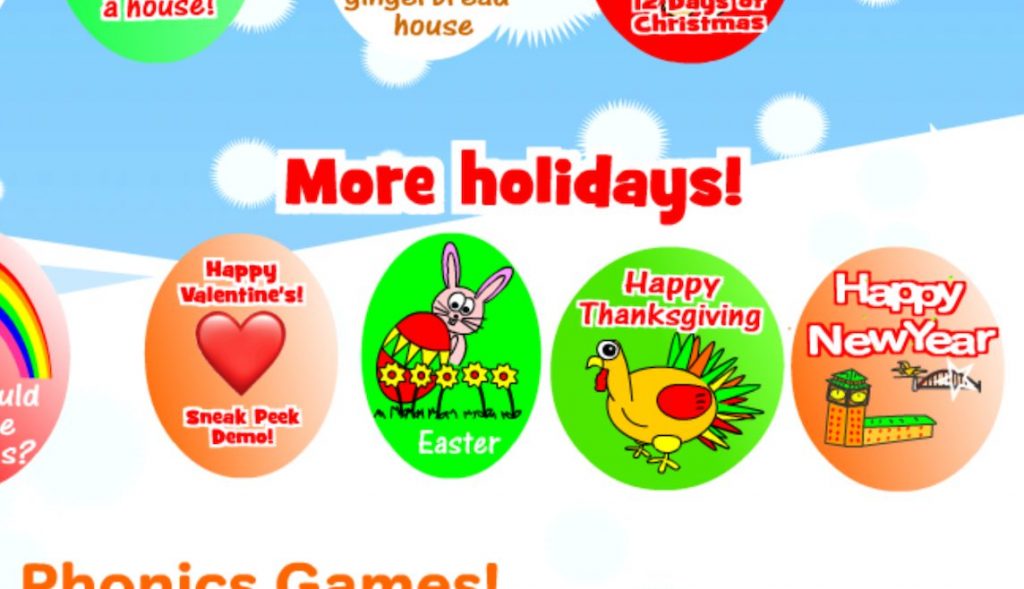 If you haven't bought the set yet,  you can find everything for the lesson including the The Happy Valentine's song, animation, computer game and talking flashcards along with all the other Genki English lessons in the 100% digital download 2023 Teacher's Set. – Enjoy!
If you're a VIP Member and have the "Ninja" Vol. 14 upgrade you can continue to use the free version we offered you last year.
And if you are a VIP and if you haven't got the Ninja vol. 14 update yet (i.e. the one with Little Red Riding Hood, the Bremen Musicians etc.) then right now you get the Happy Valentine's song included for free as part of the Ninja vol. 14 update – check it out here!
I hope that includes everyone! 🙂
Happy Valentine's Day!
Be genki,
Richard
P.S.   Here are the VIP Minicards!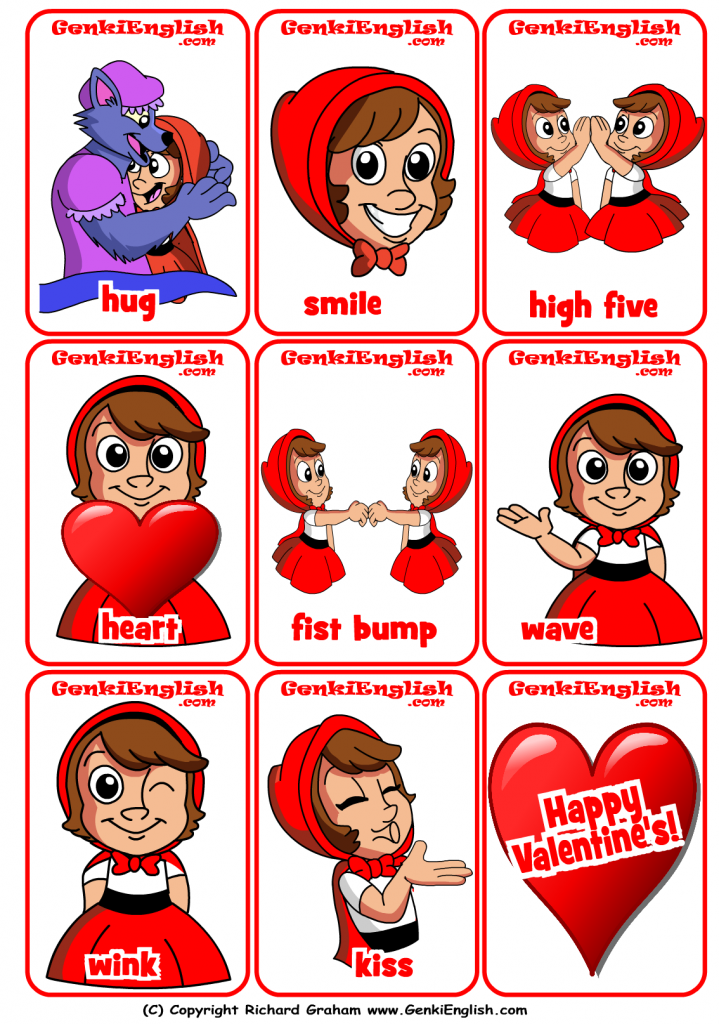 And VIP A4 Flashcards: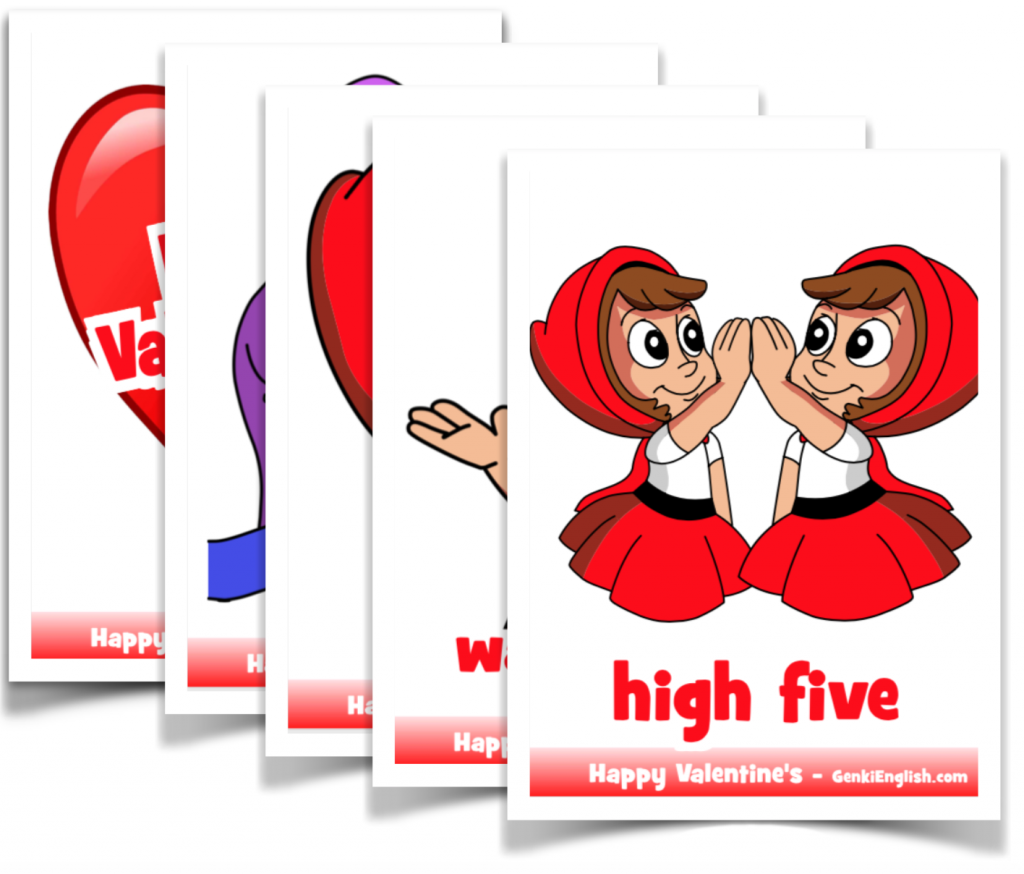 The worksheet is in the Vol. 15 "Oh my!" Worksheets Book: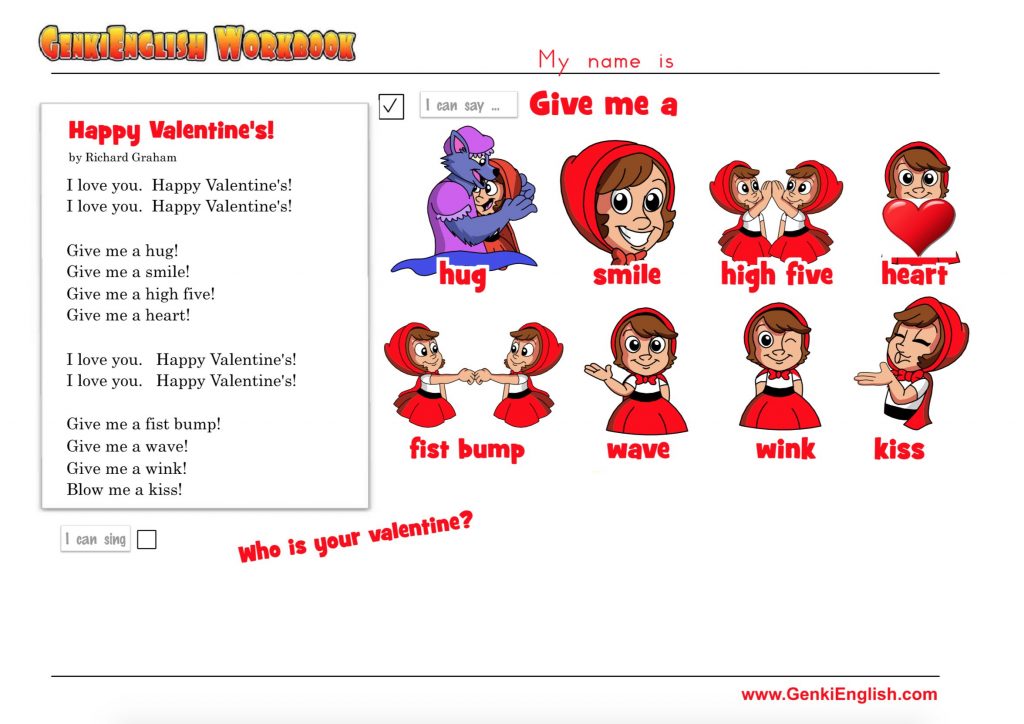 And here is the "Magazine Style" workbook to go along with the iPad/tablet homework: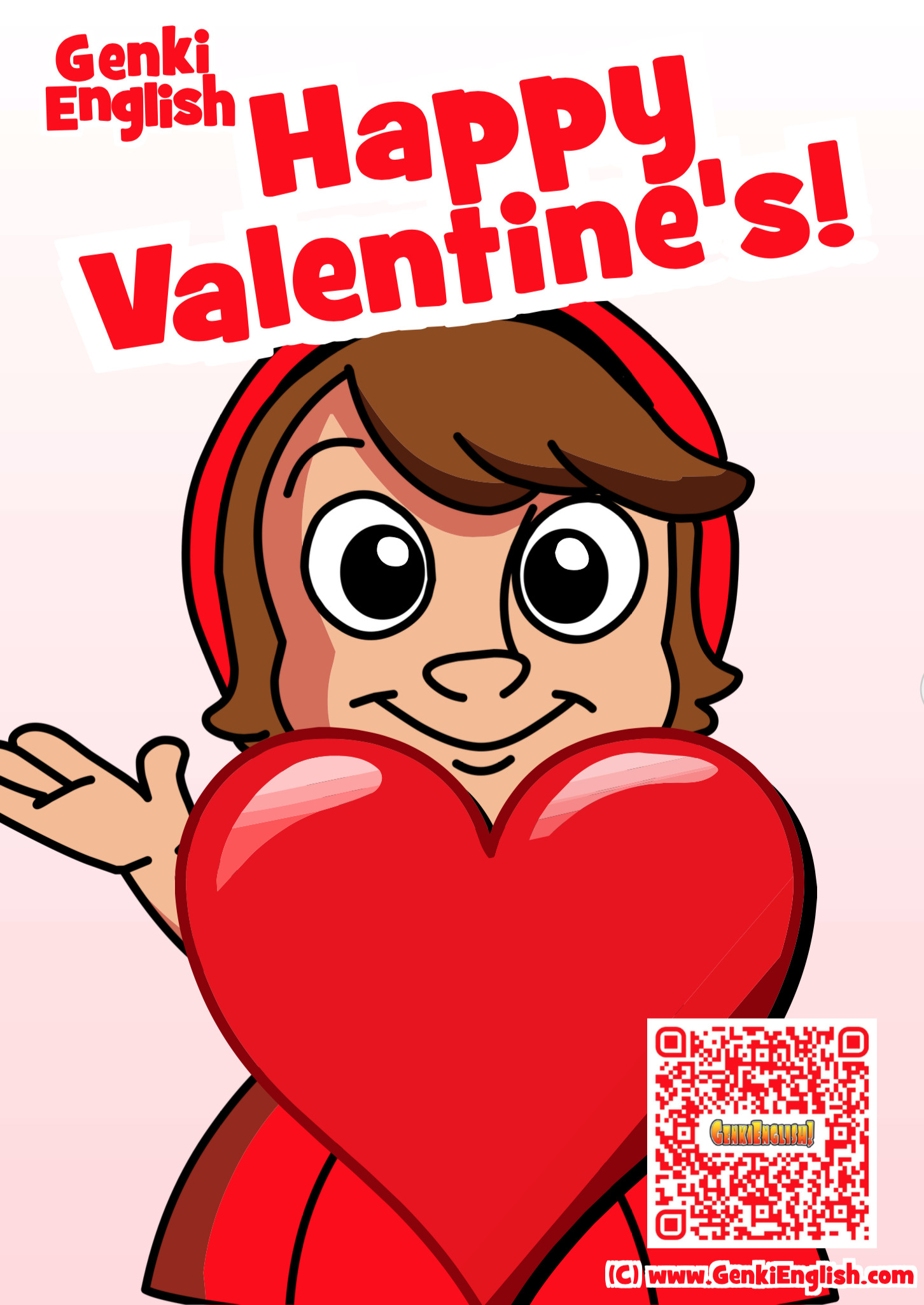 Ninja Tip:  If you're not a VIP yet you'll get lifetime VIP access to all the extra material on the site when you buy your Teacher's Set.
P.P.S.  These are the types of greetings activities I based the song on.  Hopefully sometime soon we'll be allowed to have classrooms like this again!