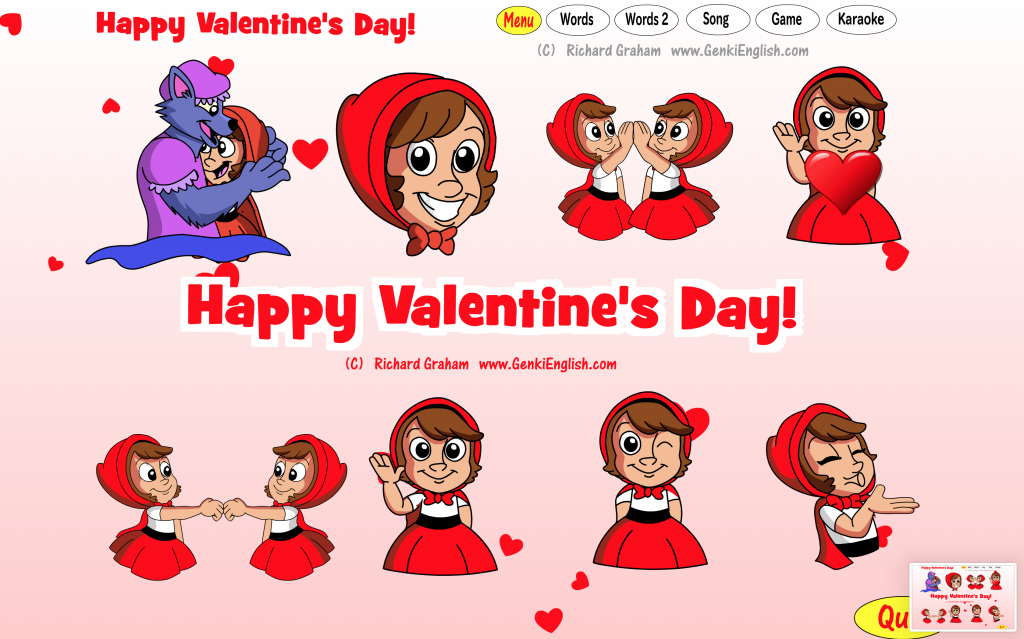 Thanks to Frederic and several others asking for a Valentine's song ….. here you go,  the first demo!
I based it on the "greetings menus" that have been hugely popular on the internet (I'll link to one below)
As always,  get the kids to do gestures (works even better in pairs!) and you should have a very fun lesson with lots of learning!
"I love you. Happy Valentine's. I love you. Happy Valentine's."
"Give me a ….. hug, smile, high five, heart,  fist bump, wave, wink.  Blow me a kiss!"
Check out the song in action with Frederic's amazing students – look how even the younger and older kids are getting into it!
Existing VIP members can see it online or download on Mac or PC for free and then once it's tested, finished and mastered it will be a paid for upgrade for those who haven't downloaded it yet.
So right click, download & give it a try ASAP!
-> Genki English Valentine's Day Song Software Demo
Ninja Tip:  Right Click (PC) or Command Click (Mac) to download the file then drag to your browser if you want to use it offline!
Ninja Tip 2:  If you're not a VIP member yet,  lifetime access is currently still included with the Teacher's Set!

And if you have Vol. 14 and want to add this to your software:
1. Back up all your software (because something always goes wrong!)
2. Download the new menu file (right click on PC or Command Click on PC) and add it to the software folder overwriting the existing MENU.SWF file:
http://genkienglish.net/clipart/MENU.SWF
3. Fingers crossed everything should be good to go!
We do a lot of testing on Genki English materials so if you do find any changes you need making then do let me know in the comments.
Or indeed if there are particular parts your kids love and don't want changing then do let me know too!
Happy Valentine's Day!
Be genki,
Richard
P.S.   Here are the VIP Minicards!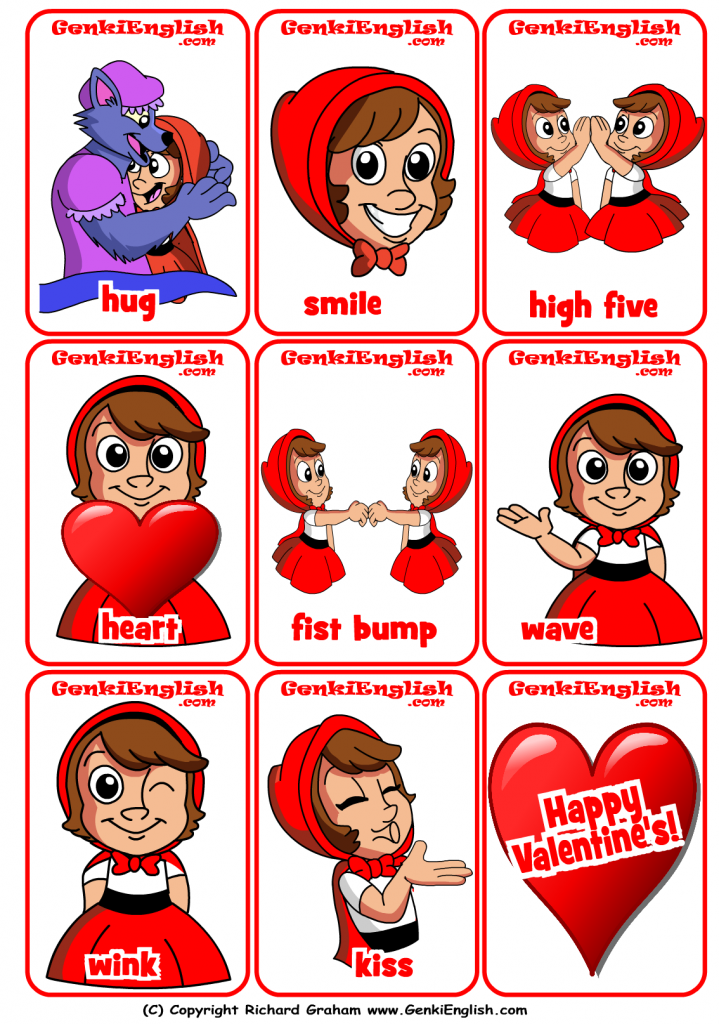 And VIP A4 Flashcards: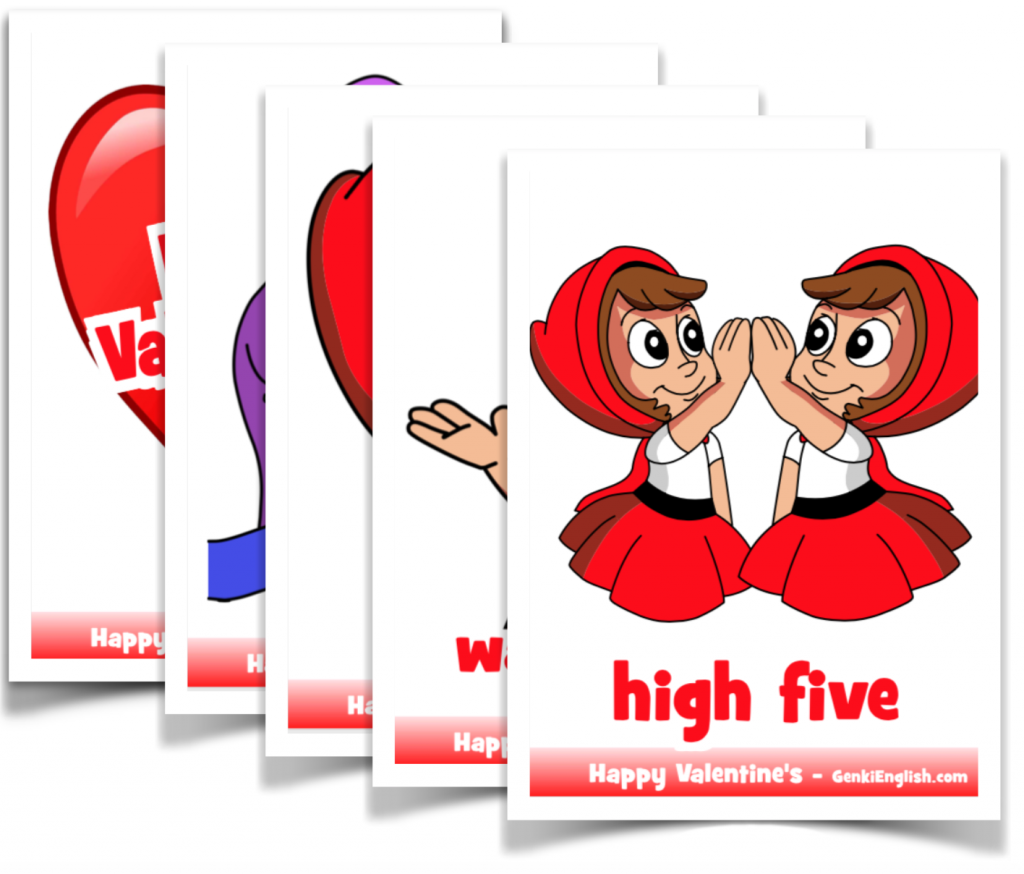 Ninja Tip:  If you're not a VIP yet,  order your Teacher's Set and you'll get lifetime VIP access to all the extra material on the site!
P.P.S.  These are the types of greetings activities you can use once you've taught the song!
P.P.P.S.  And we also have 10 more brand new songs for VIP members to try out! Happy Valentines!