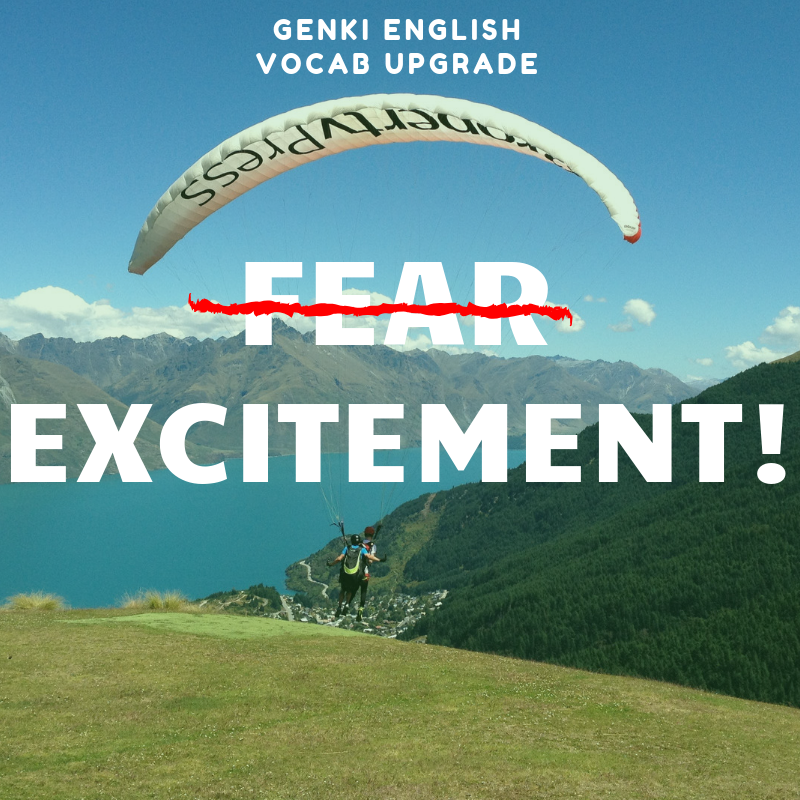 One of the biggest differences between Genki English and just about all other courses out there is the language we choose.  And specifically it is in the choosing of positive, empowering language that has a huge impact on the students' learning and motivation.
It's one of the biggest reasons we get such amazing results.
After all the quality of our lives is determined by the quality of questions we ask ourselves ( e.g. "How can I make this better?" vs. "Why does this always happen to me?")   and by the words we constantly tell ourselves ( e.g. "I'm stupid" vs. "I'm learning this!")
In education this is called teaching a "Growth Mindset."   ( And the opposite would be to teach a "fixed mindset.")
In learning English there is a lot of repetition (repetition being the mother of skill) so imagine what it feels like to have to constantly  repeat and use "I can't … " "I don't ….." "No" or see pages of the textbook covered with illnesses or horrible weather scenarios.
Now contrast this with your amazingly fortunate Genki English students who with you get to say and use lots and lots of "I can …",  "I do …", "Yes!" plus lots and lots of super positive vocab words. There is a reason the How are you? lesson finishes with "I'm happy. I'm great. I'm good. I'm OK!" and that the weather song finishes with a huge "It's a beautiful day!"  – it's because of the positive frame of mind it puts you in.
Control the focus of what language you put in your mind and you control the future of your life.
And of course it's not just kids or beginners, it's for all of us.    So today I'm starting of mini-series of "Vocab Upgrades" for teachers and more advanced students.  And today it is fear Excitement!! 🙂     Just see how that impacts your life this week as you move from things you previously thought you were scared about to becoming something you are now excited about instead!