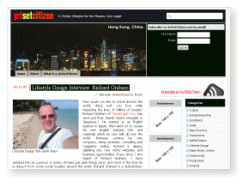 John Bardos has just done an interview with me on the JetSetCitizen site: Lifestyle Design Interview: Richard Graham
It's mainly about lifestyle design, but John was also interested in the story of how I started Genki English and the sacrifices and risks involved in setting up your own business.
It's interesting how he sees me as "starting teaching in Japan". I actually started my first business at 13 and my first teaching business at 16 in the UK. But anyway, I don't often do interviews in English, so if you'd like to know a little more about what and how I do things then please have a read!
If anyone else would like to interview me for their blog or newsletter then let me know, I'll try and help where I can.