I hope you were as impressed as I was with Kamila & Margits amazing cooking lessons the other day.
They were amazing weren't they!
And if you're looking for something even simpler to get started with,  why not try out Mr Monkey's Cooking Corner for Cheese on Toast or Choco Bananas!
These were two of the very first pages I put on Genki English! 🙂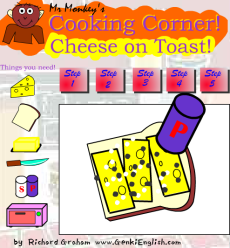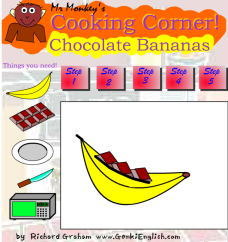 And if you haven't checked them out yet,  do have a look at Kamila & Margits cooking lesson,  that is the future of English learning!