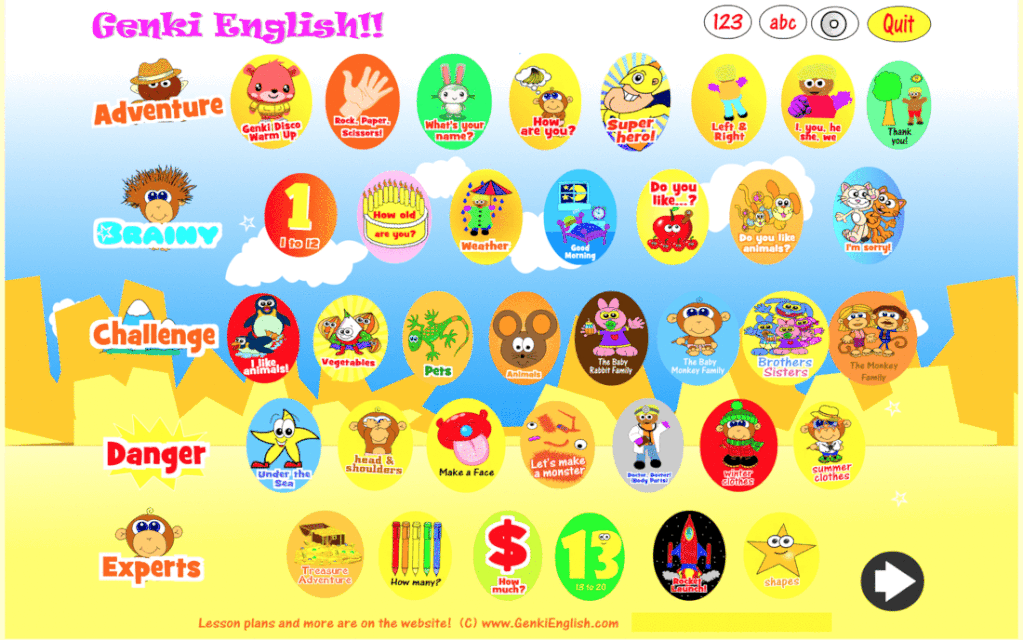 I hope your kids have enjoyed the GenkiEnglishOnline software over the past 8 weeks.   It has been amazing to see kids from over 110 countries using it to get some *amazing results*.  Thank you for sharing it with them!
It has also been so fantastic to see so many of you using it in the form of "Challenges" to get so many new students for this new academic year.  Congratulations!   I hope it helped all of you transition to the new online world!
And I'm sure you are all wanting to continue with the "flipped classroom" idea.
So as social distancing is still in place we've opened up the Homework Program to also now include downloads. 🙂
Here the students pay you for the software,  you pay me and I send out download links to your students.  
Dead easy and avoiding the need to pass on any physical USB sticks!
Usual things apply, the retail price to students is $249 ( 190 Euros/ 29,000 JPY), you still get a 50% commission and you do it on a class by class basis i.e. minimum of 8 students.
I'm going to be a bit busy getting everyone set up this week so do get your application in as soon as you can and if you have your school logo handy that would really help speed things up too!

And of course if you have questions then do let me know!
Enjoy!
Be genki,
Richard
P.S.   Obviously Genki English is just Mac/PC computer based,  and if you had any fears about that,  the parents this month all found a way to get on a computer to learn, we didn't have one request from parents for a mobile version!
P.P.S.  The materials are all copyrighted and legally protected.   If you are fearful about parents copying or maybe buying one and sharing around then that's why we do this on a class by class basis.  i.e.  if they want to get into the flipped class then every kid in that class has to buy the software from you.  If they say "Oh, I bought it from Richard or another shop" then they still have to re-buy it from you 🙂
P.P.P.S.   If you're in a really low income country and getting the parents to come up with the full price of the course straight away will be difficult or if you have hundreds of students to pay for straight away and that is a cash flow challenge then do get in touch and we might be able to work something out for you,  either with splitting the course into sections or payment plans depending on how many students you have.    The price is very reasonable compared with how much most franchise schools charge for books and CDs which are obviously nowhere near as valuable, so it's usually not a problem at the beginning of the school year but if it is now do get in touch.