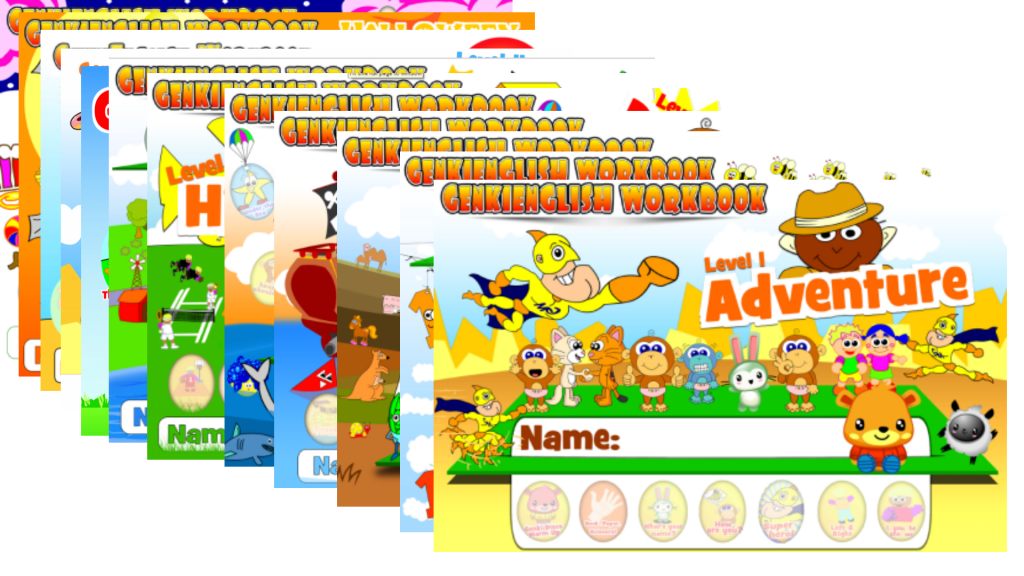 We've been doing a lot of observing and teacher training with online English teachers this past few weeks.
We've had a few tweaks and changes but mostly it's been going really great,  both with the regular Genki English and with the Genki Phonics. 
Certainly going through and reviewing all the questions & vocab each lesson has been getting some amazing results.  i.e. the kids just keep retaining all the English taught.
Ninja Tip:  This is how I used to learn guitar as a kid. 🎸  Each week we'd play through all the pieces we'd learnt so far,  then once that was finished we'd learn the new one for today.   That meant I always had a great repertoire of songs I could play and show off with.  I could never forget them. And I kept getting more and more mastery of the lessons that had gone before.    Of course in the beginning this only took a few minutes,  but as saying an English question is quicker than playing a whole song then it usually only takes 5 minutes in the beginning, increasing to 10 minutes nearer the end of the curriculum for English class.
One we thing that did come up was for this "5 Minute Challenge" at the beginning of each lesson, that quickly switching between sharing the screen (for the software) and the camera (so the students can see the all important teacher body language, smiles etc.)  was becoming a bit tricky,  especially with Skype or Facetime.
The kids were no problem,  they were super fast!  But even using the pdf workbooks for the cues, the teachers were having trouble keeping up with the kids when they had to flip between different pdf files for the different workbook levels.
🔖 So I just put all the Genki English workbooks into one massive 136 page pdf file for you 🙂 
Just get that up on screen and you can whizz through even 120 lessons in 10 minutes 🙂 
Ninja Tip:  Don't give the students this big pdf file.   It's just for you, the teacher.   For the students we want to keep the anticipation high, so only send them the workbook of the level they are working on right now.  They are on the VIP Printables page. That way they get the dopamine boost of receiving the new workbook as they complete each level 🙂 
Ninja Tip 2:  Permission to send or make copies of the pdf files for your own students is included with the Teacher's Set.   You don't need to pay any additional license if it's just for your own students 🙂   Private What's App groups etc.  that are just for your students are also OK but you can't, of course, put them on your websites or public social media or anything as *everyone* would be able to get them,  which isn't covered and we'd have all sorts of copyright & legal problems 🙂  
Ninja Tip 3:  The software and mp3 files aren't included in this,  if you want legal permission to send these to your students,  get in touch and we'll get you set up with a license!
So in general it looks like the online thing is going great.  
Just keep in mind a few of the regular teaching guidelines e.g.
And for the phonics, printing out the phonics mini cards has been really useful!
OK, I'll keep you informed of what else we learn from the online teaching study and if you have any questions or resource requests for teaching online, or offline for that matter, then do let me know!
Be genki,
Richard