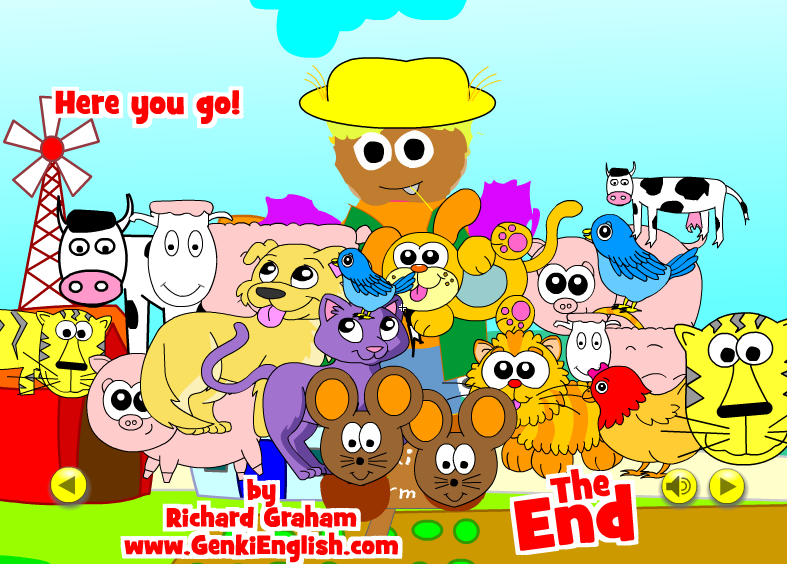 Thanks to the genius inspiration of Nigel, here is the latest Genki English Picture Book.
It is seriously like no other picture book you've ever tried before and your kids are going to love it!
1. Split up the kids into the animals as you read it out.

2. Watch them go crazy at the end!
I couldn't get permission for the kids videos, but check out some of the teachers in Nagoya from last year!
The Picture Book is in the Animals lesson of the Teacher's Set or you can get the pdf version below!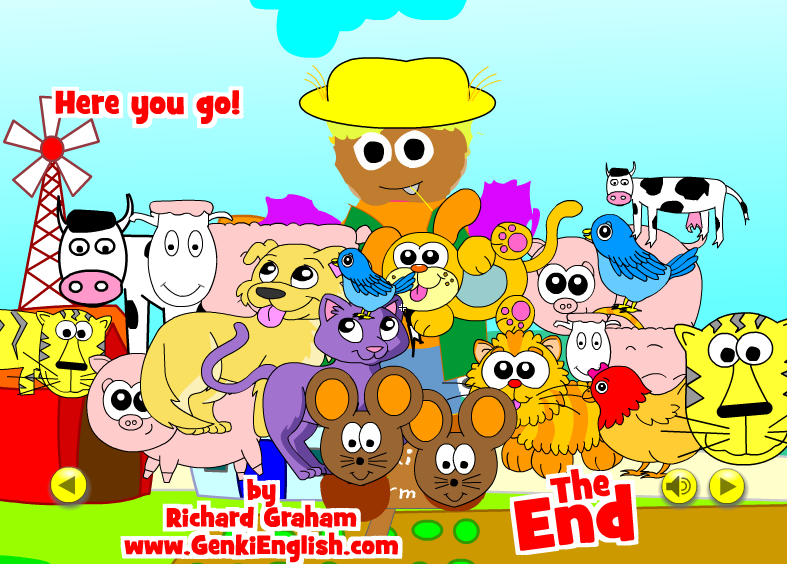 Do let us know what you think in the comments!
Be genki,
Richard
P.S.  Because the kids are doing lots of the talking in this book – and hence you need a lot of extra space for all the laughing! – I didn't add in the voices in the software version.  Is that OK?  Do let me know in the comments!