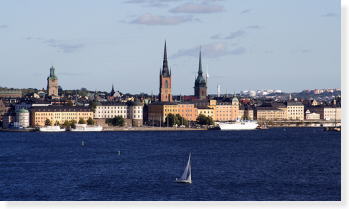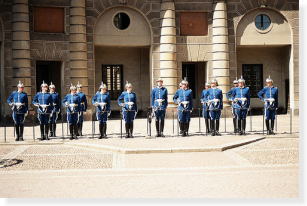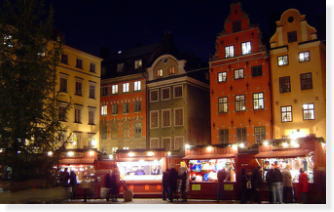 This week I took my day off looking around Stockholm. It is a very, very nice European capital city. I also chose the right time of the year, it was warm but not hot and just right for a walk around town.
I'm staying in the Rica Hotel which has the most amazing location, right next to the fresh fruit and vegetable market. Unlike many European markets it looked like it was out of a picture book, everything was impeccably displayed and smelt amazing.
Then a walk down the long, pedestrianised main shopping street (it's a great place if you need to do some shopping). And into the old town of Gamla Stan. This is the picturesque heart of the city, and is really, really nice.
I arrived just in time to see the Swedish Changing of the Guard, which was cool and also had a look round the shops in all the cobbled back streets.
Mind you at one point I turned a corner and was in China! There were hundreds and hundreds of Chinese students waving massive Chinese flags to promote the Olympics right outside the parliament building. The Swedish ceremonial soldiers did look a little out-of-place and quite "quaint" compared with the dynamism of the Chinese swarm of people.
Then a little more looking around the harbours and things. Admittedly any city looks nice in the sunshine, but I really like Stockholm. Southern Europe could also learn a thing or two about how to keep a city clean, it looks like everyone was taking a pride in the city.
If you like photography the old town is very photogenic.
Ryanair and other low cost airlines run flights here and I would imagine it would look amazing at Christmas time!