I often visit schools that have huge loooonnnggg  lists of things students can't do.
So what do they do?  They just find ways around them.   Or just ignore them 🙂
So for me, and I've taught 10s of 1000s of students around the world, I only need two: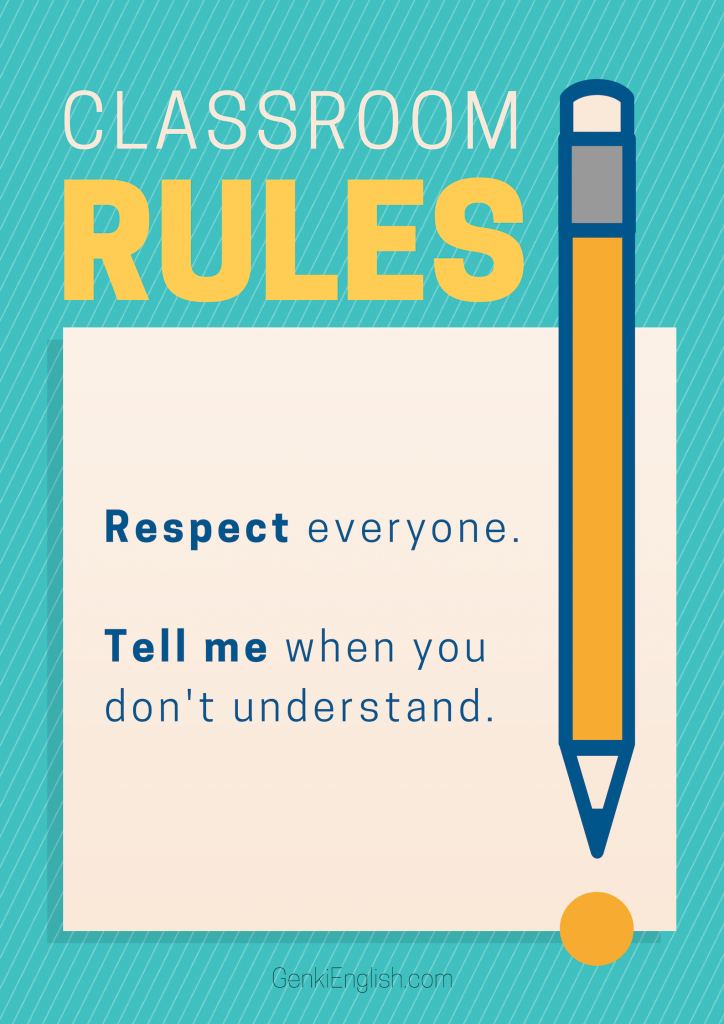 That's it.
It covers everything.
Be genki,
Richard