Many of the games on the Genki English Games page can be used to teach reading.  You simply change the picture cards used to be written words.  (Of course a little phonics beforehand always helps!)
Here's another game to teach reading that Yoko introduced at the ACET meeting on Sunday:
Who, what or where? Reading Game
1. Prepare several foam pads.
2. On one side of each pad glue a noun.
3. On the other side glue a person's name.
4. Assign one team as the "What?" team – they want the nouns.
5. Assign the other team as the "Who?" team – they want the names.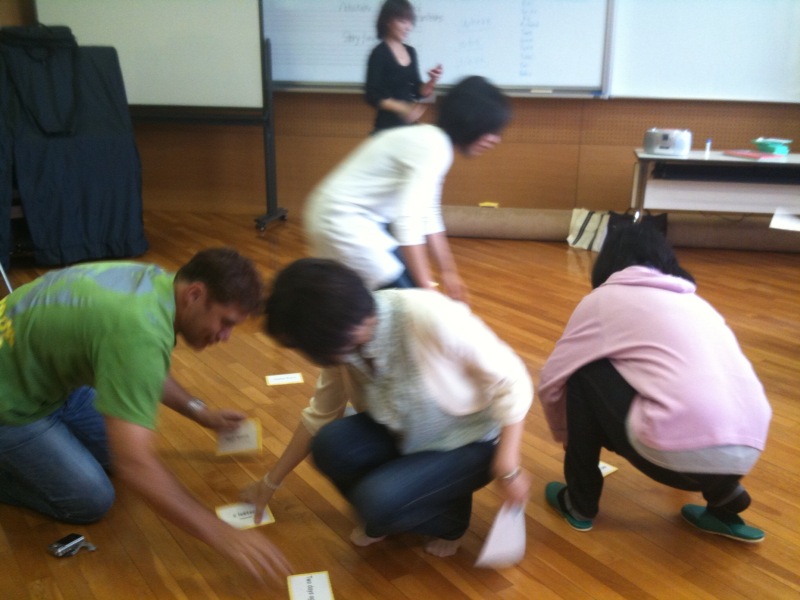 6.  When you say "Go!" the kids have to race and turn the foam pads so that the type of word they are looking for is facing up.  e.g. if a pad has "Richard" facing up the "what?" team would want to turn it over!
7. At the end of the time see how many words each team has.
It's a lot of fun and a great reading exercise.  You can also add extra words for "where", "when" etc.