I've just uploaded 3 new Learn Chinese games for you: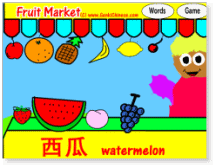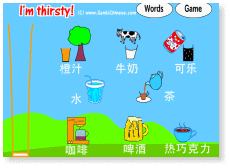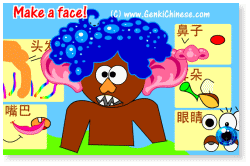 I've basically done them out of desperation at not finding any fun materials to learn Chinese myself! Even the hallowed Michel Thomas course has been sending me to sleep with the advanced Mandarin.  Update: I just figured out that because I bought the ebook version of Michel Thomas from audible, you can actually play it faster on an ipod, which makes it far less sleep inducing. And content wise it still is the best course!
I've also done these games in a "full screen" style like the Genki English Software. What do you think?
Fun please!
Most of the other Chinese material out there is  just really boring. Before You Know It looked good with a great free demo. But I just bought the full version and it's just too fiddly and just not fun enough to make me want to spend any time with it. Mind you their iPhone app does look good and I wonder why I just paid $50 for the PC version when the phone one is only $8!
I also bought their Kidspeak Chinese which was very good, but far too small on screen and I finished it in a couple of hours. It also cost $29.99, which when you compare how much content it has with the GE Download Pack, I'm selling the Download Pack far too cheap. Plus I want my software big, filling up the whole screen!
Everything else in the bookstores as well as online that is made for adults, as I say, puts you to sleep. It's all grammar and far too lengthy explanations. Make no wonder most adults don't bother to learn a foreign language.
I did find one that was very good, called "Easy and Fun Chinese" which I picked up in the airport. Amazon have it on at $467.20! Again it's a kids series so it keeps you awake with bright colours and animations but it doesn't work on my computer! : ( If it did work I think would be worth the money though.
So I guess it's back to work on Chinese. The games are very addictive, almost procrastinately so, and hopefully soon I'll have some very funky songs to learn Chinese as well.
Plus don't forget Genki Korean, Spanish, Genki German and Genki Thai, I'm trying out different technical systems with each one to see which is the best.
Plus of course that magic elixir of language learning: beer! I speak way more Mandarin in the bars on an evening than I do all day relying on translators.
Anyway do you have any recommendations for fun products for learning Chinese? Or for any other language for that matter?