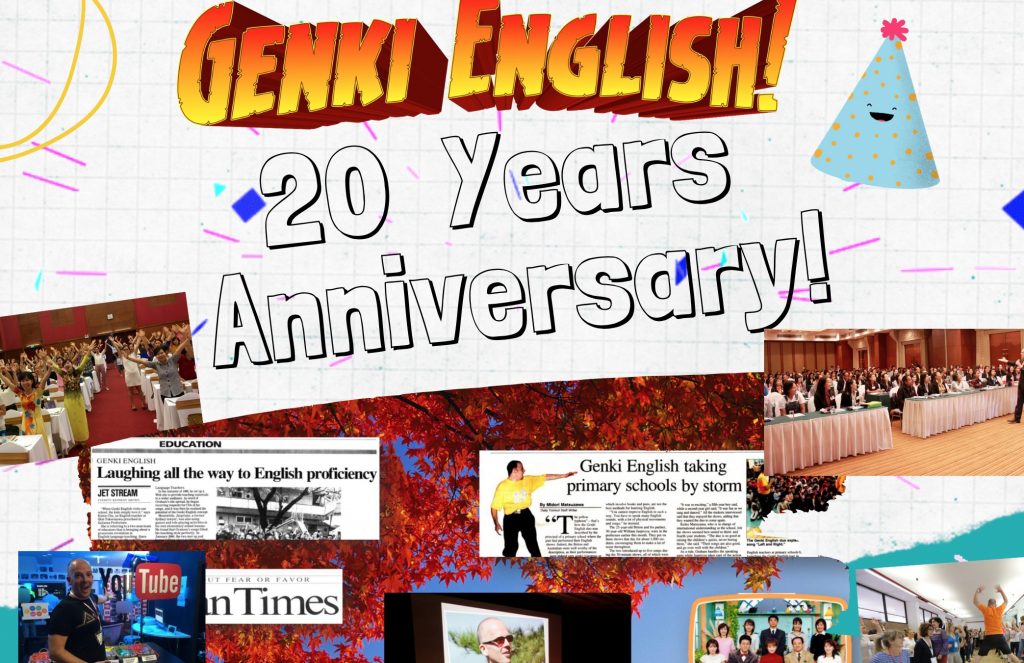 Exactly 20 years ago, back in the year 2000, I gave up my full time school teaching job and Genki English became my full time occupation.
The website I had started one year earlier to share my ideas, lesson plans and games. My motivation was seeing so many kids suffering from really bad lessons and I figured with the experience I had I could help!
The full time thing started off crazy small with a bicycle in a typhoon,  then borrowing a friends' 1975 camper van to tour the country and finally out to national newspapers, international TV, TEDx, trips to LA, Thailand, Tanzania, India,  Vietnam, Europe and beyond.
The most important point?  We've played a small part in thousands of teachers and millions of students around the world hopefully get a better education.   It has been hard.  Very hard.   But also full of smiles, amazing people and definitely worth it.
Thank you for all your amazing support!
And ….. Be genki!!!
Richard
P.S.  If you're quite crazy there are 20 years of blog posts and the first Genki English tour diary all on the site!
P.P.S.  And to celebrate I just added a new course to add extra value to the Teacher's Set – it's on how to teach Advanced C1/C2 level English (a great extra string to your bow) and all you amazing VIPs can find it here – Enjoy! 🙂