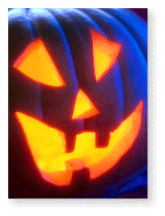 OK I promise this is my absolute last Halloween post for the year…
What would your kids think if you gave them all a fully grown big proper pumpkin to carve and take home next year? I bet they'd be impressed. And the thing is you can actually do it for (nearly!) free.
How? Grow your own! A few teachers I know do this, and whether you are at a public or private school it makes a fantastic nature project during the year and is a major plus point with the parents. Growing season starts in early Summer, so get the date in your diary now!
P.S. Carving them is even easier with amazing templates online like this one!  Thanks for everyone's help with this year's Halloween themes, I think we all helped a lot of kids have a lot of fun!