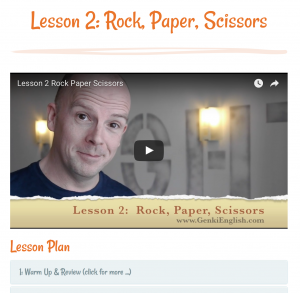 The online lesson plan pages were getting a little messy and long in the tooth.   So I've updated, streamlined and added new intro videos with all the latest tips & tricks from the workshops for the first few lessons.    What do you think?  Would you like to see more of them done like this?
Do let me know in the comments and I'll see what I can do!
The ones you have so far are:
It's a lot of work doing these so I'd love to get your feedback.
And I'd especially love it if you've done any of these themes in class and could write up your positive experiences in the comments for each one!
Be genki,
Richard