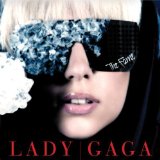 In response to yesterday's "Teaching I/You/Him/Her"  post, David wrote "there are just not that many foreign celebrities that all of the children know!"   I too was surprised at this when I first started teaching abroad.   In Japan it's mostly comedians or Japanese singers, in India it's cricket and Bollywood stars who are all the rage.
So your task for today….  who's popular right now with your students? (either international or even better, local)
It would be cool to make a list for different countries.   One easy way to ask the kids is to use the favourite theme or have a look at the their books, pencil cases, bags etc.  I'm sure it would help a lot of new teachers to add a bit of sparkle to their lessons!
Lady Gaga is certainly the most popular in the UK (and US?) at the moment!