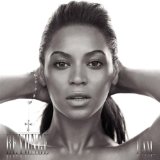 Over on the member's forum I've just uploaded a demo of a "Look at me" song for practising me/you/her/him.
These can be a little confusing for the kids, especially if they are said the same as I/you/he/she in the kids' native language.
The (genius as always!) teachers on the forum have come up with a great solution, use celebrities!  e.g. Carol came up with a survey such as "I like Beyonce. Do you like her?" Yes I do/no I don't etc.  and Yumiko has come up with a full game to practice them.  There's more on the forum.  (If you're not a member yet, just order the download pack or teachers pack and you'll be able to join us all!)
Using celebrities also works really well with the What do you think of…? theme, especially with tweens or teenagers.  And "I like me/youhim/her" features in the I like animals song.