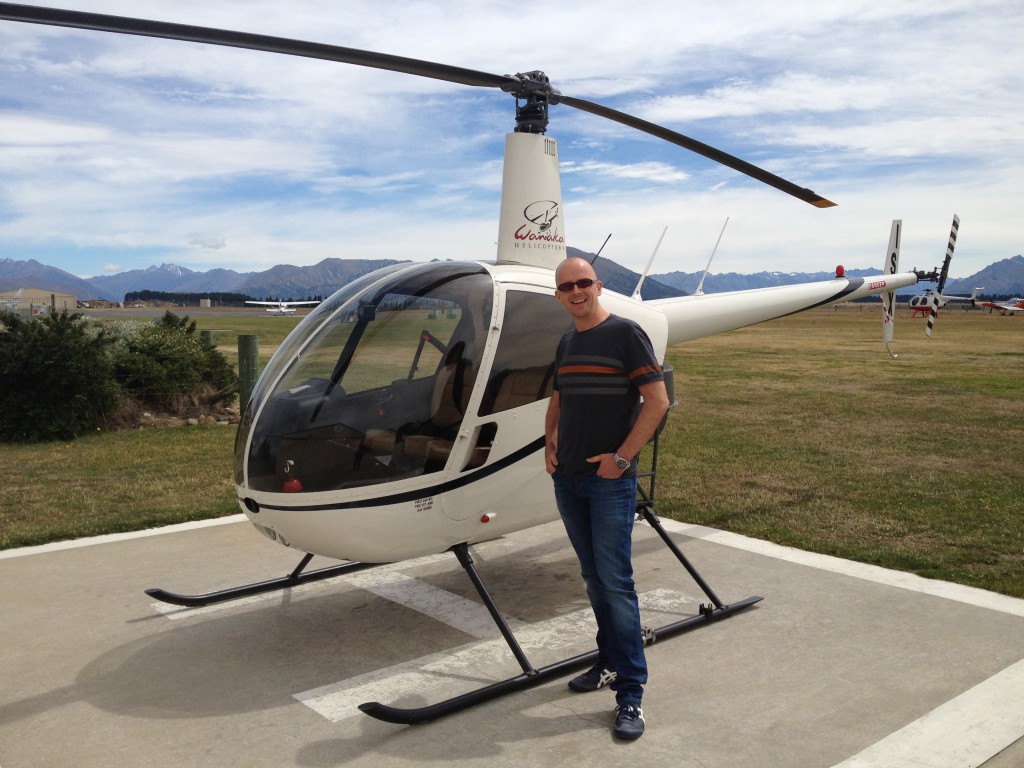 I just had my first helicopter piloting lesson.  It was amazing.  Flying down the river seriously felt like Apocalypse Now – I wish I had taken a GoPro camera with me.
And as you know I *always* recommend teachers to take new & different classes.
Whether you have a good teacher or a bad teacher you learn so much from the students' point of view.
So what did I learn today?
1. Take something people *think* is difficult & make it as easy as 1 2 3
I always thought that flying a helicopter would be tough.  Like super impossible.
But my teacher today just made it *so* easy.
Seriously.
You take one control at a time,  then two, and before you know it I actually landed a helicopter!
On my own!!   Wow.  And easy!
Pretty mindblowing really.
Ninja Tip:  What do your students' think of your subject beforehand?   What about after your lesson?
2. Great teachers give you a sense of achievement
Needless to say I was well stoked about landing the helicopter on my own!
And then I took off again!  Which was equally cool.   Seriously it is amazing.  And I did it all by myself!   Not perfect, but well cool.
Mindlessly repeating  each step after the teacher would have felt so boring.
But the teacher showed me, then made me do it on my own.
And he had infinite patience!
Of course he wasn't going to let me actually crash the thing,  but he did leave me alone enough to make some pretty hair raising mistakes!
3.  Great teachers show you the progression.
When you finish a lesson like this you are on such a high.
It feels sooo good to have just done all that,  and now it all seems so easy and doable.
And the best thing is there's a plan,  you come for x amount of lessons and you'll be able to do this, this and this.   At all seems so achievable as you can see exactly where you can go and what you'll get in x months' time.
And of course the sign up forms are right there on the desk!
Ninja Tip:  What do your students walk away with?  Do they see exactly where they need to go and how good they'll get?  Are the sign up forms right there in front of them?
As you can tell I totally loved the lesson  – it was a pretty amazing birthday present!
Even after just one hour I totally feel like I have a whole new skill and a whole new "impossible"  is now quite "possible" – because I just did it!
Good luck with all your classes this year,  and I hope all your students finish your first demo lesson feeling just as amazing as I did!
Be genki,
Richard