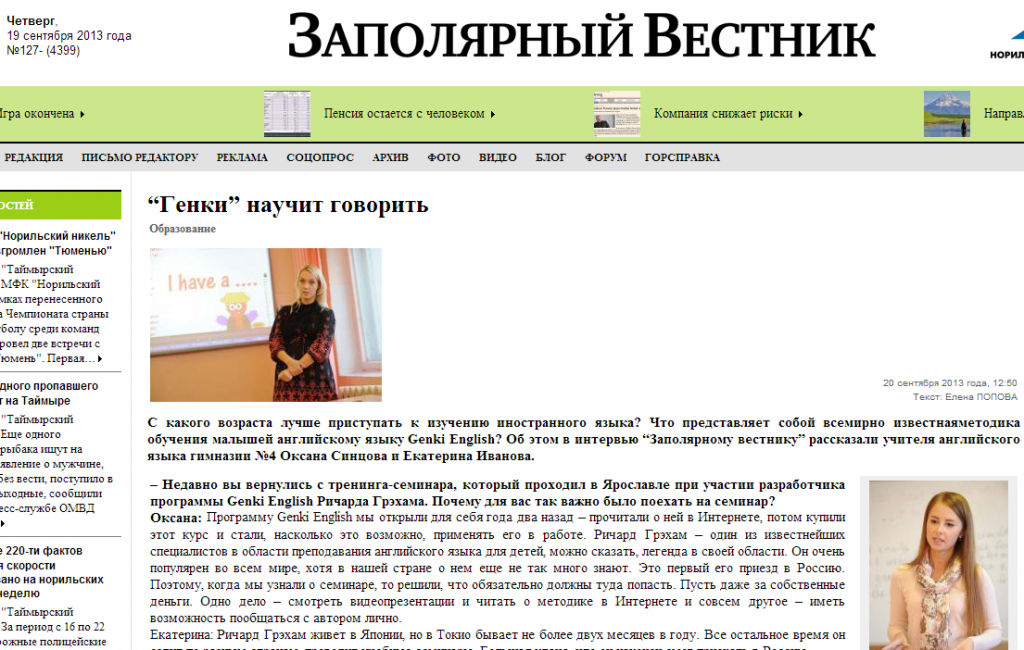 Some people attend my workshops and go "that was nice,"  and then the really great teachers, like you,  take what I say and make it their own.
One of the tips I give in the business sections is
don't pay for any advertising, it's often too expensive and too hard to measure.
Instead I recommend
getting in touch with local journalists and getting them to do a story about your school – for free!
Ninja Tip: Journalists are *always* looking for good stories, especially at quiet times of the year like *right now*.
How do you do this?
You just need one "hook" to get them interested.  If you are starting a new school year,  starting your first class or have an interesting story of why you started the school (hated your last job? Wanted to improve education?) then they'll come.   Or of course if you happen to be using a funky new way of teaching that has had amazing success around the world and you're now bringing it to your town ….. they like that too! 🙂
Just pick one, only one,  give them a ring, follow it up a few times and off you go!
Of course the difference is between those who say "that's nice" and those that actually do it. 🙂
So full marks to Oksana and Kate for getting in touch with and then getting in their local newspaper just one week after attending my workshop.
And even more marks for doing a better job of explaining Genki English better than I do myself.
These girls are amazing and I'm sure they are going to be super successful with their new school!
Can you do it?
What do you think, do you think you could get your new school into the papers?
Think how many new students that would get, and how happy it would make your existing students!
Do write up your questions or comments in the comments!
Be genki,
Richard
P.S.  If you are using Google Chrome it will automatically translate the article  into your language, it's actually a really good read.
P.P.S.  Don't you just love how we now have "Genki" written into the Russian language too now! 🙂