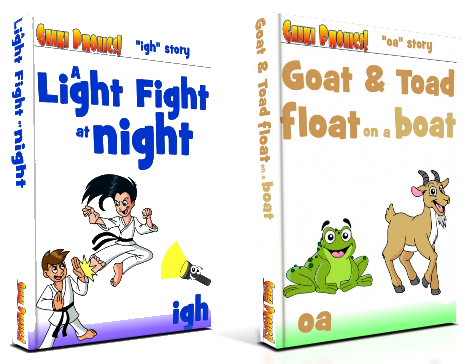 After the "igh" story last time (and the great feedback!)  today we have a brand new phonics story for the "oa" grapheme.
As usual we have the poster version for use by the teacher at the front of the class and the landscape workbook version where the kids can write the story so you can check their comprehension.
The Phonics Course is now up to 120 pages and you can find them over on the Genki Phonics page.
Ninja Tip:  If you're wanting to print just the new stories you can find them on pages 63, 65, 120 & 121 of the posters and pages 70 & 72 of the workbook.
And do let us know in the comments if you'd like us to continue making stories for the rest of the phonemes!
P.S.  Yes this image is the story "cover"  the actual story uses the regular "a" symbol 🙂