Lindsay just wrote in to say:
I went to do the "What do you want to be for Halloween" Origami Fortune teller game (VIP direct link)  with my soon to be 1st graders. Was surprised to learn that the kids didn't know how to move the fortune teller thing – so the game didn't really work with them.

Thinking about doing something to make it "playable", I've come up with a spinner pattern – just have to add the arm. Would like to be able to share with our comrades 🙂
And here it is: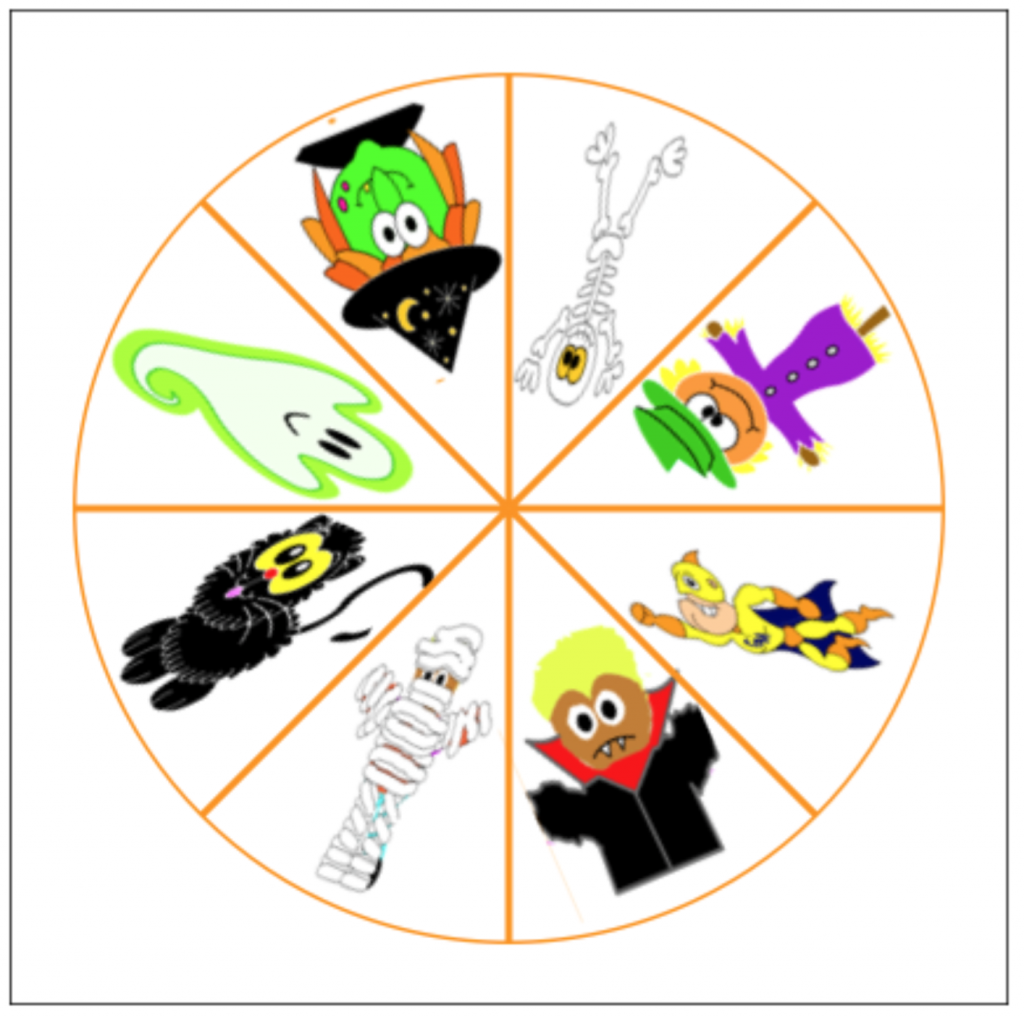 Do let Lindsay know what you think in the comments!