Just in time for Easter, here's Mido Farid's very cute game of the week!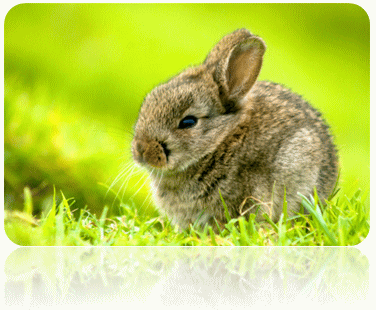 SUMMARY
Half board game, half action game – Happy Bunnies is a lot of fun for little ones.
Players move back and forth across the classroom (to leave their team and join the other) depending on the emotions of the Bunny in the squares they choose.
SET–UP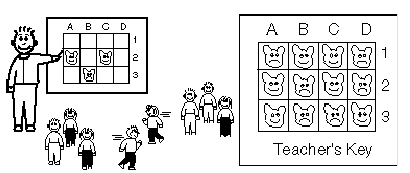 1. Draw the empty left grid on your whiteboard.
2. Draw the (full) right grid in your teacher's notebook. This is your game KEY so make sure the kids can't see it!3. Divide the class into two teams and send each team to sit against opposite walls in the classroom.
PLAY
1. Choose a player to go first.
2. Ask this player a question (or to name a flashcard, make a sentence etc.) and then ask them to choose a square.
3. If the square in your notebook has a happy bunny in it, that student can ask a student from theopposing team to come over and sit with his team.
4. If the square has a sad bunny however, then the student has to go and sit with the other team.
5. The team that has the most players on its side when all the squares have been filled in is the winner.
Have fun
Mido
VIP Members can also find more of Mido's games in his downloadable games ebook. If you're not a member yet, get your Download Pack today and you'll be joining us straight away!
P.S.  I did Mido's book on Pages on the iPad.  It looks beautiful on there, but how is it coming up for those of you with Windows machines?  Does it look as nice as it should?  I'm just asking because we're working on a second book at the moment!