Hello,
The other really popular request I get (along with discipline) is how to teach the abcs or alphabet.
A lot of teachers stick to the ABC song, which is fine in itself but there are plenty more things we can do.
I've done a quick "5 minute abcs" video for you and I'll just give a few more tips here:
1. Rather than the letter "names", try the "sounds"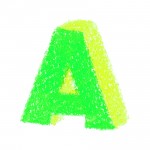 It's usually a good idea to start with the letter "sounds" before the names e.g. the sounds a, b, c as in "hat", "bug" or "cat" rather than "ay bee see."
(This is what we call "phonics")
Why?
Because this allows the kids to read.  Really, really quickly.
Which is pretty cool I think you'll agree. 🙂
.
2. Try to learn some words *before* the letters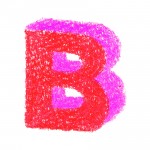 Babies learn new sounds really, really well.
In fact that's one of the biggest reasons for learning a language early.
But kids (and adults!) often have a harder time learning individual sounds compared with full words or sentences.
Hence they usually slip back into their native pronunciation.
And it's really easy to cure this.
Just learn lots of words and sentences *first*, then start chopping them up into individual sounds.
.
3. Lower case before upper case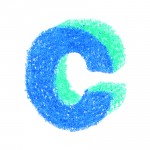 Glad you're on board with learning some words/sentences first, then the letter "sounds" and now it's time to introduce the letters.
But which ones? Lower case "small" letters or upper case "capital" letters first?
Well, count how many lower case letters are in this post.
And then count how many capital letters there are.
I hope it's pretty easy to see which is the most popular!
🙂
These are just a few little ideas to think about.
Do feel free to ask me any questions in the comments (even simple ones are cool) and do check out the "5 minute abcs" video I made for you, it will show you everything you need to get started!
Be genki,
Richard
P.S.  If you have kids mixing up things like "b" and "d", it's often a good idea to change the order you teach the letters.  See the video, it will show the order the UK government recommend to make it the least confusing for the kids!
P.P.S. Some schools will try and make you do things differently. But the really cool thing with Genki Phonics is that it is measurable.  So just do one class one their way, and one class the Genki way.  It becomes so obvious, even to parents and head teachers, which one works best – it seriously is like magic! They'll be praising you forever!  🙂