Just in case you know anyone who needs a little Genkifying today …..  they can check out the Genki Disco Warm Up song on our Facebook page!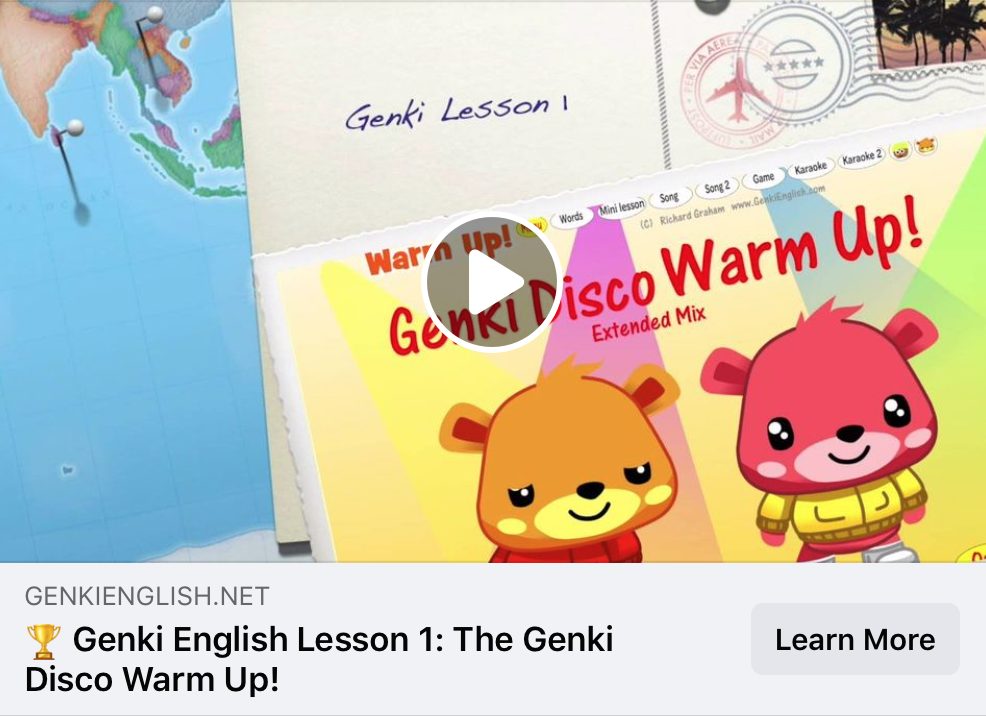 The download version plus all the other songs are in the Teacher's Set.
And the iPad/iPhone/Android version is in the new student portal!
Enjoy!