Here's Mido's game for this week:
1. Draw a large outline of Japan (or whereever you'd like to go!) on one side of the board.
2. On the other side draw another country (e.g. UK) with several cut out aeroplanes in it.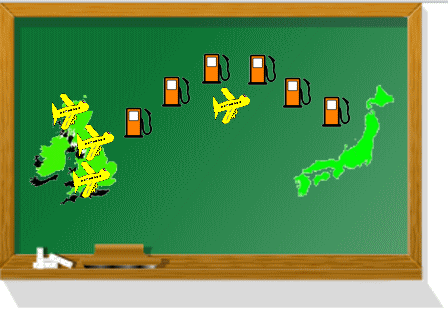 3. Draw several gas stations inbetween. (The kids love the fact that the aeroplanes refuel at regular gas stations!)
4. Divide the class into two teams.
5. Ask a student from team one a question using/about this week's English.
6. If they answer correctly , they can move one plane to a gas station closer to Japan.
7. The team to get the most to Japan is the winner .
You can use time limit if you like.
What do you think? Would you like more games from Mido? If so please like the game on Facebook or put up a comment!